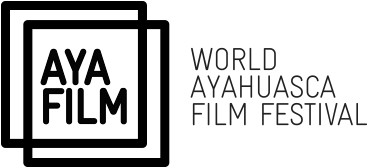 After a first edition ripe with discovery, and a second edition that reflected a coming of age, the third AyaFilm Festival will draw us into new cinematographic landscapes. We'll set set out together on an exploration of ayahuasca and healing, myth, law, and transformation. Scroll down to view the trailers.
FROM SHOCK TO AWE (2018, 87')
Documentary
Directed by Luc Côté
Produced by Luc Côté, Janine Sagert, Maxi Cohen, Kevin Kraus
Cast: Mike Cooley, Matt Kahl, Brooke Cooley, Aimee Kahl
Website: https://www.fromshocktoawe.com
Synopsis
From Shock to Awe asks, 'how do we heal our deepest wounds?'
An intimate and raw look at the transformational journey of two combat veterans suffering from severe trauma as they abandon pharmaceuticals to seek relief from the mind-expanding world of psychedelics. Recent scientific research coupled with a psychedelic renaissance reveals that these substances can be used to heal PTSD (Post-Traumatic Stress Disorder) for individuals and their families. Beyond the personal stories, From Shock to Awe also raises fundamental questions about war, the pharmaceutical industry, and the US legal system.
EMBRACE OF THE SERPENT (2015, 125')
Fiction
Directed by Ciro Guerra
Produced by Cristina Gallego
Cast: Jan Bijvoet, Brionne Davis, Antonio Bolívar Salvador, Nilbio Torres, Yauenkü Miguee
Website: http://embraceoftheserpent.oscilloscope.net
Synopsis
The ravages of colonialism cast a dark shadow over the South American landscape in Embrace of the Serpent, the story of Karamakate, an Amazonian shaman and the last survivor of his people, and the two scientists who, over the course of 40 years, build a friendship with him. The film was inspired by the real-life journals of two explorers (Theodor Koch-Grünberg and Richard Evans Schultes) who traveled through the Colombian Amazon during the last century in search of a mythic visionary plant.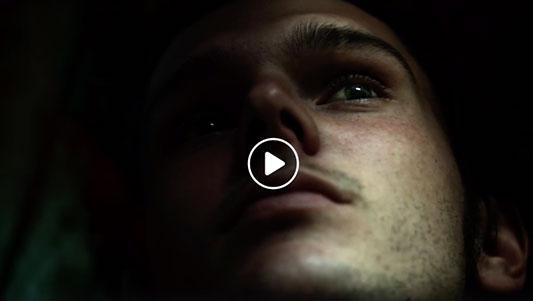 THE LAST SHAMAN (2016, 80')
Documentary
Directed by Raz Degan
Produced by Raz Degan, Nadav Schirman, Ariel Vromen, Danny A. Abeckase, John Battsek, Luca Argentero, Giancarlo Canavesio
Cast: James Freeman, Sheryl Harrington, Mason Freeman
Website: https://www.thelastshaman.com
Synopsis
A young man named James decides to take matters in his own hands when facing a wish for suicide, behind the appearance of living the all American dream. He travels to the Amazon rain forest, without knowing any of the dangers that lie ahead of him, in search for a Shaman who can help him. Along the journey he will undergo life changing experiences that bring him to a deeper understanding and acceptance of self.
HÍBRIDOS (2018) – Live Cinema Performance by Vincent Moon and Priscilla Telmon
Music Documentary Film
Directed by Priscilla Telmon, Vincent Moon
Produced by Petites Planètes, Fernanda Abreu
Website: http://hibridos.cc
https://petitesplanetes.earth/live-cinemas
Priscilla Telmon & Vincent Moon are a collaborating multidisciplinary artist duo working as independent filmmakers and sound-explorers. Together they produce experimental films and music recordings, creative direction and curation, that are based on material collected from their numerous travels.
Híbridos Live is a site specific expanded cinema performance by French filmmakers and artists Priscilla Telmon & Vincent Moon, investigating the relationship between trance, ecstasy, music and spiritual rituals. Made from 4 years of research around Brazil, HÍBRIDOS, THE SPIRITS OF BRAZIL dives into the sacred culture of the largest country in South America through a very poetic and sensorial approach. As an exploration of trance-cinema, the film breaks down the distance between the viewer and the subject, guiding them trough a realm of movements, of non-stop dances, of music pulsating at high rhythms, creating in its core a new perspective about what might be the invisible and how to we deal with it in a creative way. By editing in real-time their own ethnographic films, merging different ceremonies, improvising with voice and various instruments, they welcome the audience to take part of this unique 'cinematic ritual'.
THE SONG THAT CALLS YOU HOME (2019)
Documentary, Work In Progress
Directed by Vanni Mangoni, Luis Robledo
Produced by Alexandra Cherkun-Robledo
Website: https://www.thesongthatcallsyouhome.com
Synopsis
The Song That Calls You Home is a personal, scientific and mystical exploration of Amazonian curanderismo – with focus on Ayahuasca and Master Plants, their healing and visionary properties and risks – along with the wondrous world of the Shipibo people and the Songs. The film aims to function as a bridge for those seeking to understand the facts and dynamics behind one of the most intriguing phenomena of our time: Ayahuasca Tourism, Westerners who travel to the Amazon each year by the thousands in pursuit of healing and enlightenment through Ayahuasca, shamanic treatments, and specific plant diets.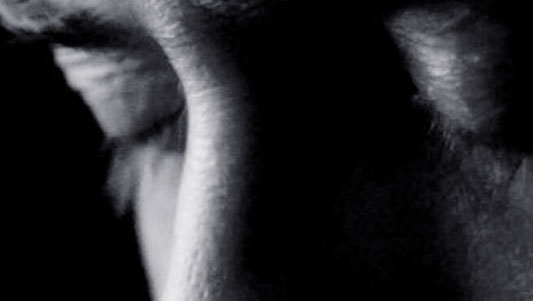 AYAHUASCA REFRAMED (2018, 67')
Documentary
Directed by Benjamin De Loenen
Produced by ICEERS
Synopsis
Everyone was sitting in silence with a cup of ayahuasca in their hands,preparing to surrender to the inner journey that was about to come. No one, however, was prepared for the shocking turn of events and the subsequent long battle against ignorance, prejudice and injustice.AYAHUASCA REFRAMED is a documentary that follows the storyof Rumi and Danae of the shamanic ayahuasca therapy centerManto Wasi in Pirque, Santiago de Chile, as they defendtheir life path in a court of law.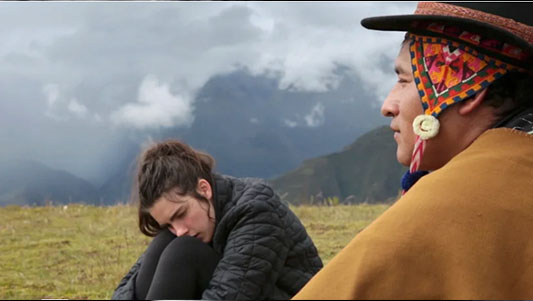 THE PUMA AND THE FLOWER (2019, 12')
Short Documentary
Directed by Cláudio Cruz, Jaime Leigh Gianopoulos
Website: https://www.claudiocruz.me/the-puma-and-the-flower
Synopsis
The Puma and the Flower is an intimate portrait of the relationship between a young American woman and a Peruvian shaman. After a suicide attempt and struggle with a heroin addiction Tykary travels to Peru to meet Puma, a shaman from Chinchero who works with the ancient medicine Ayahuasca. The film follows the journey of Tykary and the changes that come with her experience.
Screenings at Truffaut Cinemas are independent from the conference and tickets must be reserved in advance. Please enter your name and e-mail in the form below to reserve a seat. Price: 3€ booked, 5€ at the door.