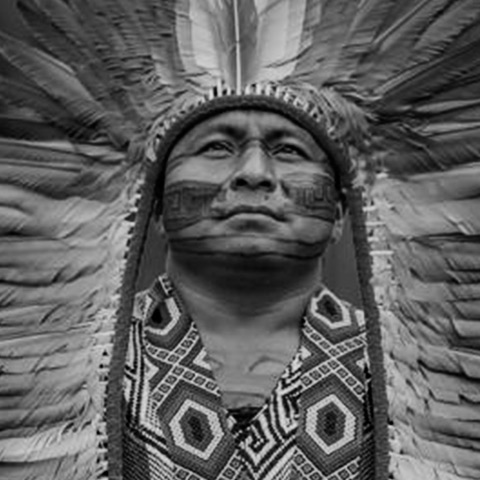 José de Lima Kaxinawá
(Yube Hunikuin)
José is from the Hunikuin people of Acre, Brazil. He is an Indigenous Agroflorestal Agent and Indigenous filmmaker. José has participated in indigenous film festivals in the United States, Germany, Mexico and Bolivia and his films have won the the following awards: ForumDoc Documentary Festival of Belo Horizonte -Brazil (2006); Tatu de Oro -Bahia Film Festival (2008); Tatu Plata -Bahia Film Festival (2009). He was Secretary of AMAAIAC (Association Movement of Indigenous Agroforestry Agentsof Acre) from 2002 to 2008 and Advisor for Indigenous Affairs with the Government of the State of Acre from 2011 until 2019.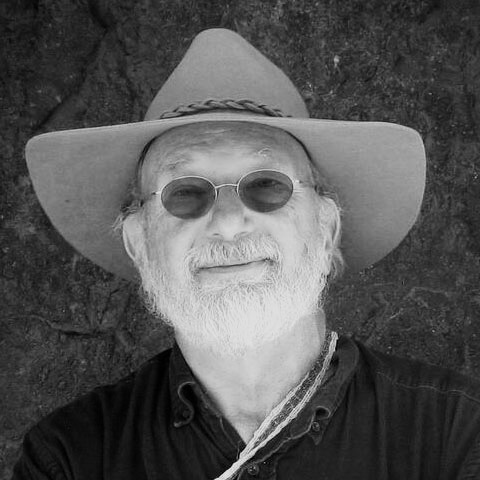 Dennis McKenna
Dennis McKenna's professional and personal interests are focused on the interdisciplinary study of ethnopharmacology and plant hallucinogens. He received his doctorate in 1984 from the University of British Columbia, where his doctoral research focused on ethnopharmacological investigations of the botany, chemistry, and pharmacology of ayahuasca and oo-koo-he, two orally-active tryptamine-based hallucinogens used by indigenous peoples in the Northwest Amazon.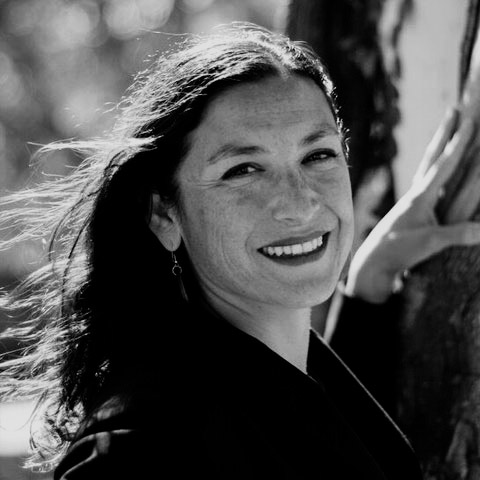 Leila Salazar-López
Leila is a mother, proud Chicana-Latina woman, and passionate defender of Mother Earth, the Amazon, indigenous rights and climate justice. Since 2015 she has served as the Executive Director of Amazon Watch, leading the organization in its work to protect and defend the bio-cultural and climate integrity of the Amazon rainforest by advancing indigenous peoples' rights, territories, and solutions, including solar for energy, communications and transport in the Amazon. For 20+ years Leila has worked to defend the world's rainforests, human rights, and the climate through grassroots organizing and international advocacy campaigns at Amazon Watch, Rainforest Action Network, Global Exchange, and Green Corps. She is a 1998 graduate of the University of California at Santa Barbara.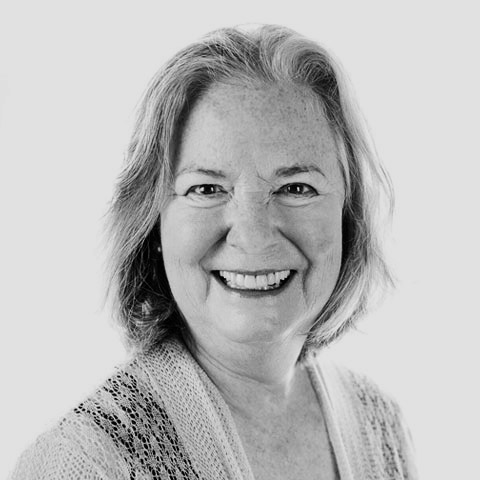 Rachel Harris
Rachel Harris is a Psychologist with both a research and a clinical background. She was in the 1968 Residential Program at Esalen Institute, Big Sur, CA and remained on the staff for a number of years. During the decade she worked in academic research, Rachel received a New Investigator's Award from the National Institutes of Health and published over forty scientific studies in peer-reviewed journals. She also worked as a psychological consultant to Fortune 500 companies including the UN. Rachel was in private psychotherapy practice for thirty-five years specializing in people interested in psychospiritual development. Rachel is the author of Listening to Ayahuasca: New Hope for Depression, Addiction, PTSD, and Anxiety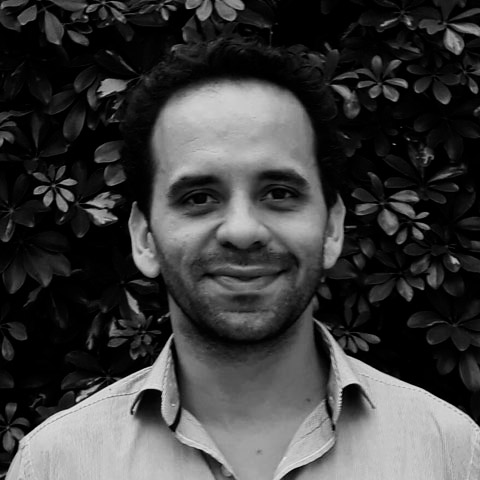 Rafael Guimarães dos Santos
Prof. Rafael Guimarães dos Santos holds a Ph.D. in Pharmacology and a Postdoctoral degree in Neuroscience. He is currently completing his postdoctoral studies in the Department of Neurosciences and Behavior at the Ribeirão Preto Medical School (University of São Paulo, Brazil), researching the potential therapeutic uses of ayahuasca, cannabidiol, and ibogaine in neuropsychiatric disorders. He is also a researcher at the Brazilian National Institute of Science and Technology – Translational Medicine, and a member of ICEERS's Advisory Board.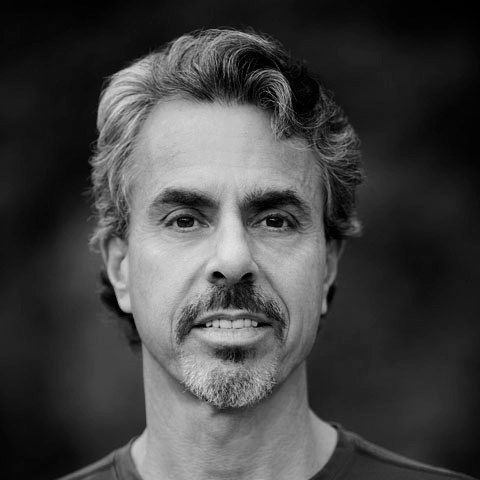 Chris Kilham
Chris Kilham is an ethnobotanist, author, educator and TV personality who promotes plant-based medicines, sustainable trade and indigenous cultures. He has conducted medicinal plant research in over 45 countries and is the founder of Medicine Hunter Inc and The Ayahuasca Test Pilots. He has worked with South American shamans since 1993, with over 35 trips to the Amazon rainforest. Chris speaks all over the world and has been featured in The New York Times, Outside Magazine, Psychology Today, The Wall Street Journal, Newsweek, and on CNN, NBC Nightly News, The Dr. Oz Show, HDNET, ABC Good Morning America, ABC Nightline, ABC 20/20, and many other top-tier media venues. The New York Times has called Chris "Part David Attenborough, part Indiana Jones."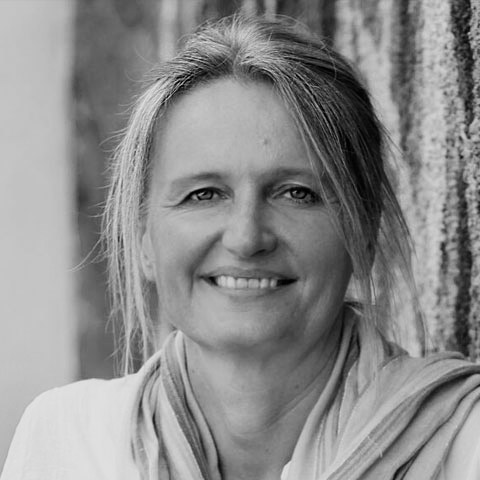 Erika Oblak
For the past twelve years, Erika has been traveling regularly to Peru to learn from ayahuasca and other teacher plants. She spent two years at an ayahuasca centers near Iquitos where she also led ceremonies. She is the author of a book The Time is Now: The Teachings of Ayahuasca, published under the pen name Isa Mea. Erika has been working for environmental NGOs and advocates the transition to circular economy, global equity in the distribution of natural resources, and the related attitude to indigenous communities.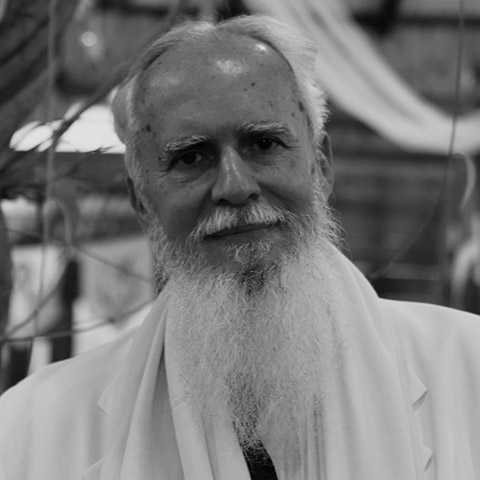 Alex Polari
Poet, writer, essayist, Alex met Santo Daime in 1982 and was initiated by Padrinho Sebastião Mota, disciple of Mestre Raimundo Irineu Serra. He was one of his main followers and one of those responsible for the great expansion of this tradition from the Amazon forest to the main cities of the country and the world. Since the 1980s, Alex has participated in the fight for the regulation of the sacramental drink and was the representative of the Santo Daime line in the GMT/CONAD working group that regulated the religious use of ayahuasca in Brazil. Alex has published three books on this topic: The Book of Mirations, The Forest Guide, and the Gospel of Sebastião Mota. A political activist in the 1960s, he is currently developing environmental projects in Vila Céu do Mapiá. He divides his time between Amazonia and Visconde de Mauá, where in the 1980s he founded a church and a Santo Daime community.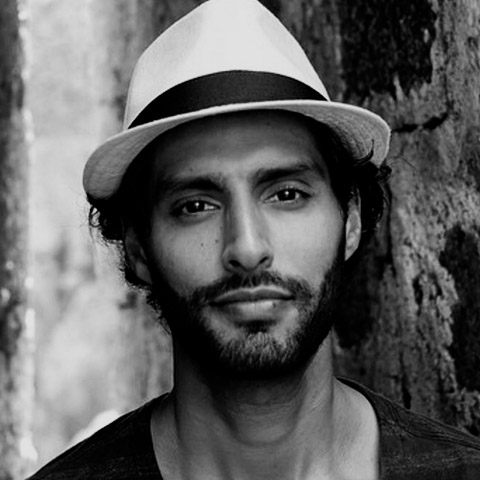 Alnoor Ladha
Alnoor's work focuses on the intersection of political organizing, systems thinking, storytelling, and a return to Original Wisdom. He is a founding member and the Executive Director of The Rules (/TR), a global network of activists, organizers, designers, coders, researchers, writers and others dedicated to changing the rules that create inequality, poverty and climate change around the world. He is also a co-founder of Tierra Valiente (Brave Earth), a post-capitalist community and alternative healing center in Costa Rica.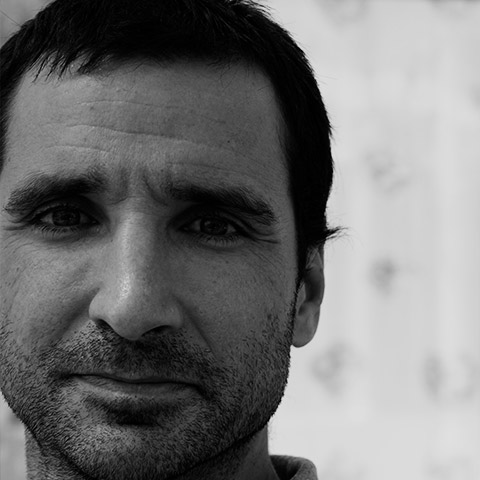 Carlos Suárez Álvarez
Carlos Suárez Álvarez is an ethnographic researcher, writer and filmmaker focused on Amazon indigenous cultures and their position in globalization processes. He completed his MA in Amazon Studies with Honors, at the Universidad Nacional de Colombia, and also holds a journalism degree from Universidad Complutense de Madrid, Spain. He is the author of a multimedia documentary, Ayahuasca, Iquitos and Monster Vorāx, and a novel, Ayahuasca, Amor y Mezquindad, and has published numerous ethnographic chronicles on different ayahuasca traditions in various publications in Spain and across Latin America. Since 2007 he has been living in Leticia, on the Colombian banks of the Amazon river.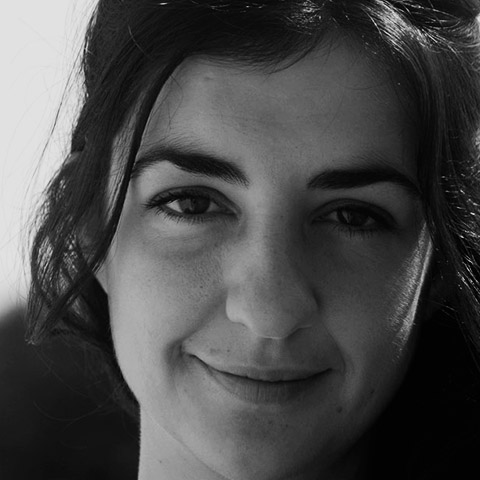 Débora González
Débora González is a Clinical Psychologist with a Ph.D. in Pharmacology. Her doctoral work was supported by a fellowship from the Spanish government. She is co-author of several scientific papers and book chapters about ayahuasca, 2C-B, Salvia divinorum and research chemicals. Currently, Débora is conducting a longitudinal study on the long-term effects of ayahuasca on well-being and health of Western users with ICEERS and a pilot study of the treatment for complicated grief, involving holotropic breathwork and ayahuasca as therapeutic tools, with the PHI Association.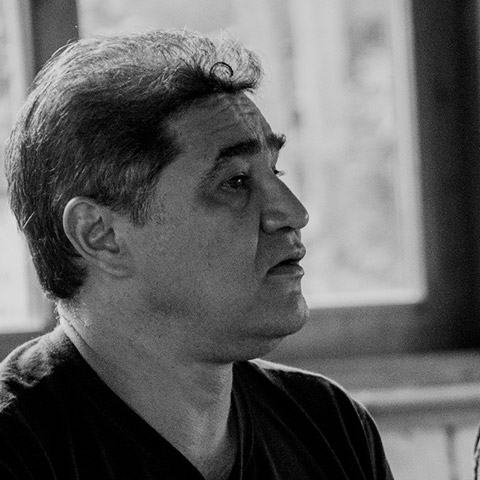 Edilsom Fernandes
Edilsom Fernandes da Silva was born in Resplendor, Minas Gerais, Brazil. A computer professional, he currently works as an assistant in ethno-environmental consulting on the indigenous lands of three ethnic groups in Rondônia. He has worked with ayahuasca Since 1985, first in the (UDV) until 1989, and then with the Barquinha de Manuel Araújo, where he remained until 2000. After the death of Manuel Araujo, on August 17, 2000, Edilsom created an independent religious center, the Center for Spiritual Regeneration Casa de Jesús y Lar de Frei Manuel, a church of the Mestre Daniel Pereira de Mattos line, or Barquinha line, in Ji-Paraná Rondônia, of which he is currently president. He is working the Asociación Cultural y de Desarrollo del Apenado y el Egresso's project, which aims at the social integration of prisoners through various therapies, such as Gestalt, Transformational Theatre, Family Constellations, Massotherapy, Ayurvedic Medicine, Enneagram, NLP, in addition to workshops and various courses. The Center for Spiritual Regeneration also collaborates with the Association for the Protection of Convicts of Ji-Paraná in situ, with Conferences, Constellations and Psychotherapies. Since 2013, the Center for Spiritual Regeneration has been serving convicts in its spiritual work with ayahuasca. This is the only part of the ACUDA project that takes place outside of the institution's prisons and facilities.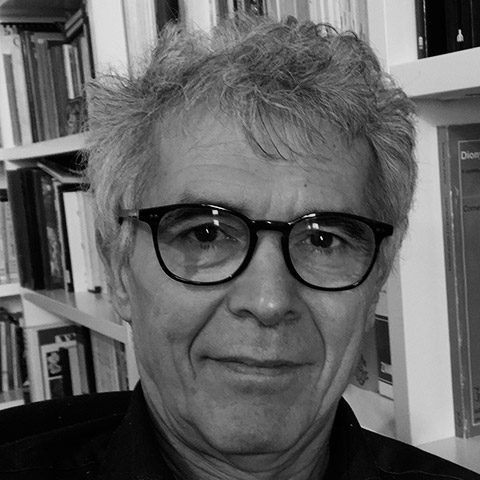 Giorgio Samorini
Giorgio Samorini was born in Bologna (Italy) in 1957. He is an independent ethnobotanist who researches the traditional use of intoxicating plants and fungi in different cultures and their archaeological footprint. He has carried out research in modern ethnic groups in Africa, Latin America, Asia, specializing in the archeology and ethnography of intoxicating plants around the world. Among his research highlights the discovery of the oldest cult of psychoactive mushrooms in the Sahara desert, dated in the seventh century BC, and the study of the modern religious cult of Bwiti among the Fangs of Gabon, which use the visionary plant iboga. Giorgio has published numerous articles in scientific journals and several books, including Animales que se drogan, Los alucinόgenos en el mito, Funghi allucinogeni. Studi etnomicologici, Droghe tribali, Jurema, la pianta della visione, Archeologia delle piante inebrianti.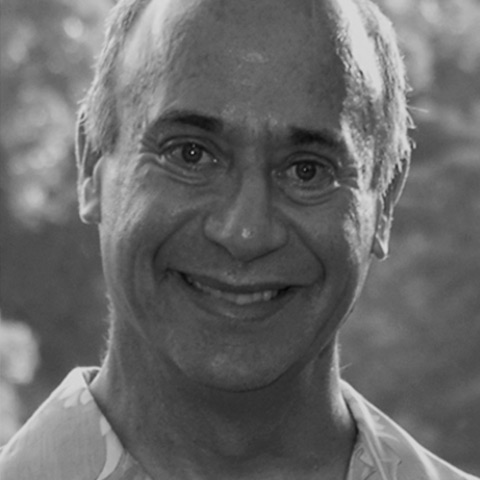 Jeffrey Bronfman
Jeffrey Bronfman was the lead plaintiff and legal strategist of the União Do Vegetal's (UDV) successful legal action to secure its right to the religious use of its sacrament in the United States. Today, in addition to his continuing work on behalf the UDV internationally he is a member of the Steering Committee of ICEERS's Ayahuasca Defense Fund.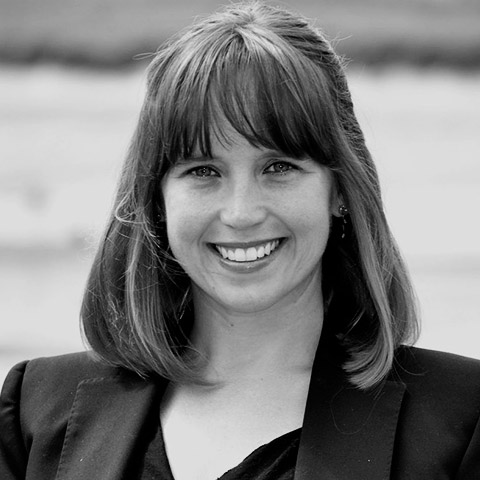 Julie Hannah
Julie Hannah is the Director of the International Centre on Human Rights and Drug Policy, where she has been leading high impact research and teaching projects since 2012.  Her work has been internationally recognized in the areas of human rights and drug control.  Julie's current research focuses on human rights institutions and drug policy, migration and harm reduction, the intersection of the right to mental health and drug policy, and the human rights impact of a post-drug prohibition world. She is a member of the Human Rights Centre at the University of Essex where she is also an advisor to the UN Special Rapporteur on the right to health, supporting the mandate's thematic research on mental health and engagement with civil society.  She has also spent more than 10 years leading humanitarian and human rights projects for marginalized communities, particularly those in Southeast Asia.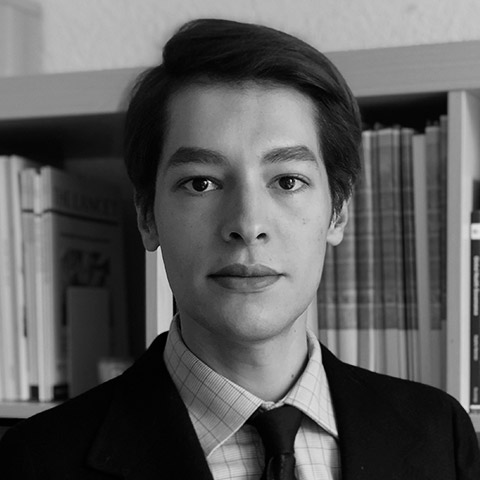 Khalid Tinasti
Khalid Tinasti is the Executive Secretary of the Global Commission on Drug Policy. He also serves as a Visiting Fellow at the Global Studies Institute of the University of Geneva, and as an Honorary Research Associate at Swansea University. Khalid holds a PhD in political science from the Institut Catholique de Paris, and conducted his postdoctoral research at the Graduate Institute of International and Development Studies. He is the author of scientific papers and policy research reports with a focus on public policies, democracy and the role of elections, and international drug control mechanisms.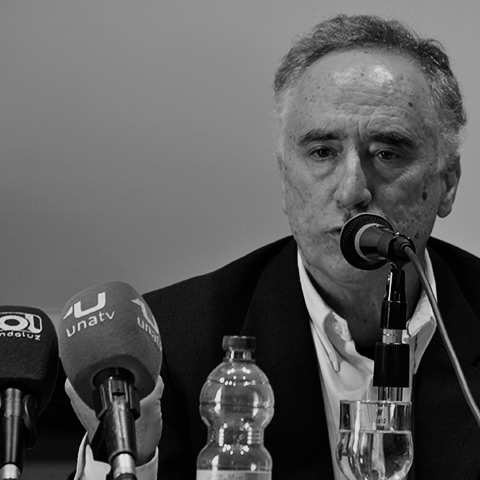 Manuel Almendro
Manuel Almendro is a clinical psychologist and the Director of Oxígeme. He is a member of the European Federation of Psychologists' Associations (EFPA), and on the board of several international journals of Psychology. Over four decades, Manuel has dedicated himself to researching the Traditional Indigenous Medicines (TIM) of southern Mexico, the American Amazon, and in the Zen tradition and Clinical Psychology, integrating all of them into the methodology of the Oxígeme process, a research and training program. Based in Spain, Dr. Almendro also lectures and conducts workshops throughout Europe and America.  He is the author of articles and books on these subjects.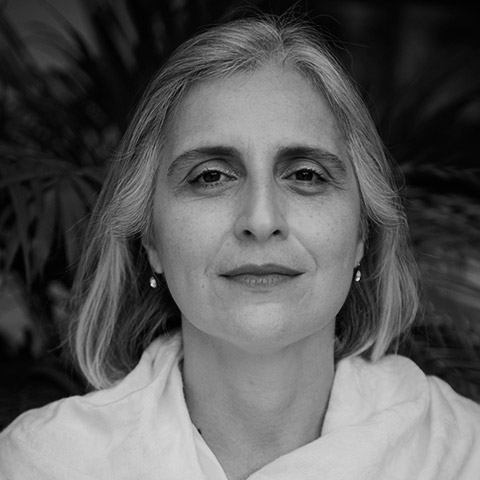 Onides Queiroz
Born in Curitiba (PR), in southern Brazil, Onides Bonaccorsi Queiroz has been an ayahuasquera for 22 years and has been living in Acre, the Brazilian birthplace of ayahuasca, for nine years. She is uniformed from the Daime, in the lineage of Mestre Irineu. Since 2010, she has been Counselor of the Thematic Chamber of Ayahuasca Cultures of Rio Branco (AC), having held the position of articulator from 2015 to 2018. She has also been the Counselor of the Environmental Protection Area Raimundo Irineu Serra (Aparis) since 2010. Onides is a journalist, broadcaster, writer and storyteller, and author of the literary blog Verbo de Ligação.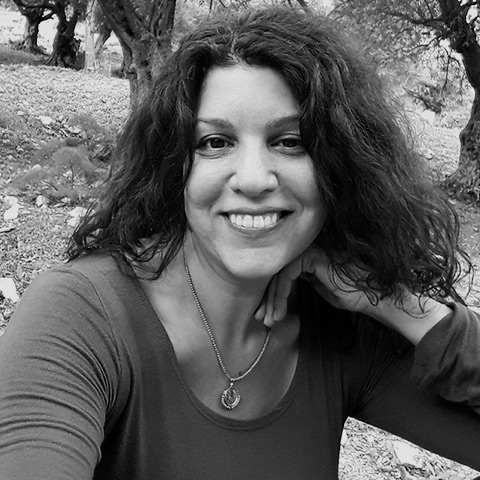 Tal Arnon
Tal Arnon has an MA in Somatic psychotherapy from California Institute of Integral Studies. She has private practice in Israel, where she conducts somatic therapy, trauma healing, and music healing from South America. Tal is leader of healing and related therapeutic events in Israel and teaches workshops to therapists to combine shamanic tools with modern psychotherapy. She also teaches workshops about traditional Icaros. Tal lives close to nature as part of a beautiful spiritual tribe in Israel.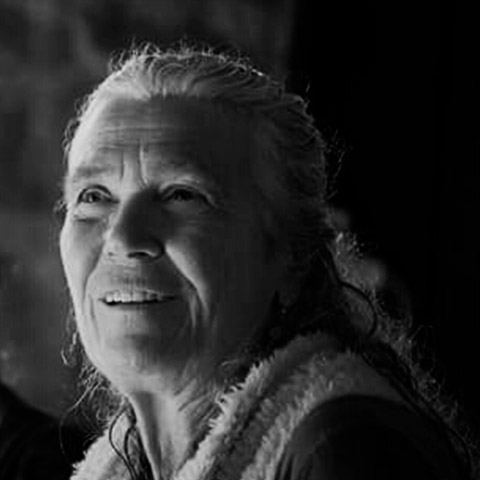 Pilar Verges
Pilar Verges  lives in the mountains of the Garrotxa, Catalonia, and is part of the Santo Daime Church and also of the sorority of the Grove of Gaia where they work on awakening the feminine. Pilar has been working with Master Plants for several years. She participated in the Sacred Alliances of diverse traditions and also in several circles of Planetary Grandparents. Pilar currently runs a small Santo Daime headquarters and organizes and accompany vision quests.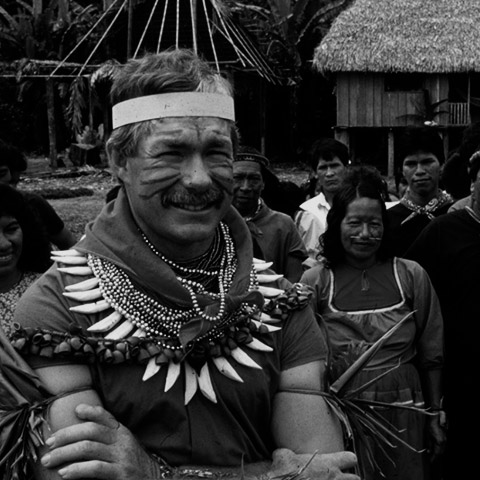 Randy Borman
Randy Borman was born only months before his parents – missionaries and linguists – ventured into the Ecuadorian rainforest to live among the Cofán people. This set in motion a life that, over five decades, has helped to shape the Cofán community into a model for success in the struggle for biodiversity conservation and indigenous land rights. Borman and the Fundación Sobrevivencia Cofán are fighting to save the rainforest and their culture.
Randy is considered one of the Cofán nation's most important and respected leaders by the Cofán themselves. He is also a recognized leader of Ecuadorian environmental and conservation related issues and continues to work closely with various national and international non-governmental organizations.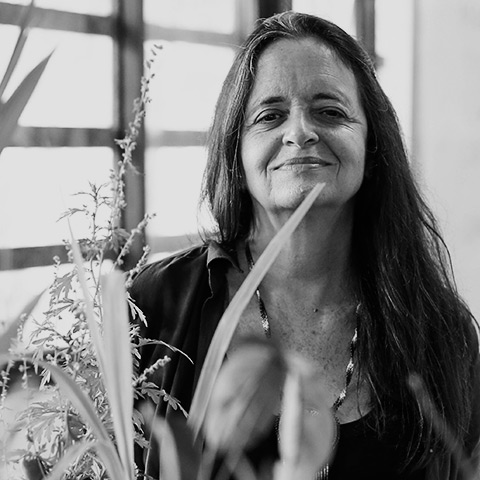 Vera Froes
Vera Fróes Fernandes is a historian from the Federal University of Acre, with a specialization in ethnobotany from the National Botanical Research Institute in Lucknow, India and holds a postgraduate degree in Innovation Management in Brazilian Biodiversity Phytomedicine from Fiocruz. She is vice-president of the Institute of Cultural and Environmental Studies (IECAM). Vera is author of one of the first books on Santo Daime, Santo Daime: Amazonian Culture (Juárez, 1986). She collaborated on the book Myth and Mystery of Birth in the Light of the Santo Daime (Primo, 2015), by Adelise Monteiro.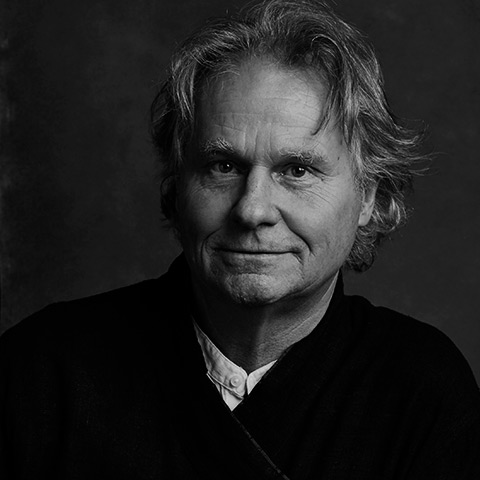 Wade Davis
Wade Davis is a writer, photographer, and filmmaker whose work has taken him from the Amazon to Tibet, Africa to Australia, Polynesia to the Arctic. Explorer-in-Residence at the National Geographic Society from 1999 to 2013, he is currently Professor of Anthropology and the BC Leadership Chair in Cultures and Ecosystems at Risk at the University of British Columbia. Author of 22 books, including One River, The Wayfinders and Into the Silence, winner of the 2012 Samuel Johnson prize, the top nonfiction prize in the English language, he holds degrees in anthropology and biology and received his Ph.D. in ethnobotany, all from Harvard University. His many film credits include Light at the Edge of the World, an eight-hour documentary series written and produced for the NGS. Davis, one of 20 Honorary Members of the Explorers Club, is the recipient of 11 honorary degrees, as well as the 2009 Gold Medal from the Royal Canadian Geographical Society, the 2011 Explorers Medal, the 2012 David Fairchild Medal for botanical exploration, and the 2015 Centennial Medal of Harvard University, the 2017 Roy Chapman Andrews Society's Distinguished Explorer Award, and the 2017 Sir Christopher Ondaatje Medal for Exploration. In 2016, he was made a Member of the Order of Canada.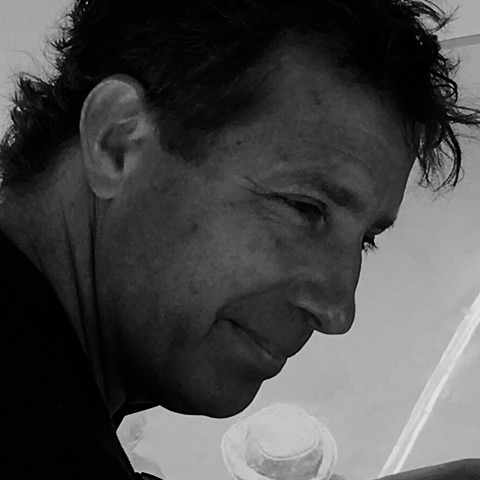 Jeremy Narby
Jeremy completed a BA in history at the University of Kent in Canterbury, UK, and a Ph.D. in Anthropology at Stanford University (USA). Since 1990, he has worked for Swiss NGO Nouvelle Planète as a coordinator of Amazonian projects. He has published several books, including The Cosmic Serpent: DNA and the Origins of Knowledge, Intelligence in Nature, and Shamans through Time (co-edited with Francis Huxley). Jeremy is Canadian and currently lives in Switzerland.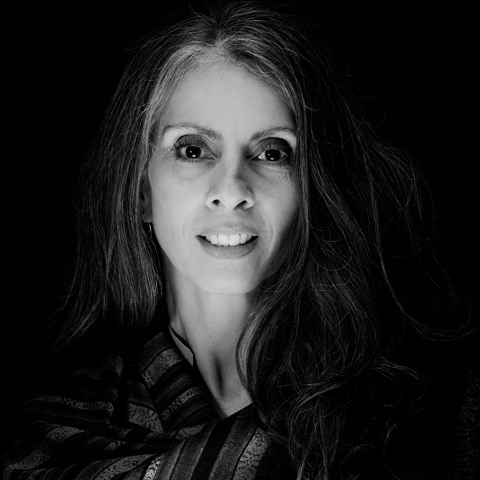 Sitara Blasco
Sitara is a psychologist with master studies in Gestalt Psychotherapy and Integrative Psychology. She also trained in Claudio Naranjos SAT program, meditation, body-oriented techniques, acting, and clown. Since 2002 she has been part of Grof Transpersonal Training (GTT) teaching staff, leading Holotropic Breathwork workshops and events throughout Europe. Since 2003 she has been the co-director of the GTT program in Spain and is currently international senior faculty staff. Through years of practice with Stan and Christina Grof, Sitara developed a deep interest in the therapeutic support in expanded states of consciousness, which is now the main focus of her work. Sitara went to Peru to learn from the healing effects of dieting plant medicines and ayahuasca retreats in the forest. Born and raised in Venezuela, Sitara lives in Spain where she has a private psychotherapy practice with a special interest in personal and transpersonal development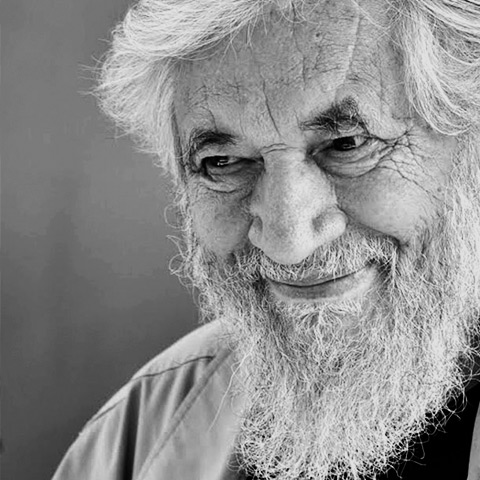 Claudio Naranjo
Claudio Naranjo was born in Valparaíso (Chile), where he studied Medicine, Psychiatry and Music. He then studied at several universities in the United States (Ohio, Harvard, Illinois, California, Stanford, Meriland), in Psychology of Values, Social Relations, Personality Studies and Psychology. In the 1960s, he learned Gestalt with Fritz Perls and belonged to the original team of the Esalen Institute. A professor and researcher in different fields of human knowledge, Naranjo has distinguished himself for his work integrating traditional and scientific wisdom, and the historical, anthropological, sociological, psychological and spiritual knowledge of humans. He is the creator of the SAT program, initially aimed at professionals in psychotherapy, which has developed over time into a program of individual and social transformation aimed especially at the educational field. He is the author of 19 books, many of which have been translated into several languages.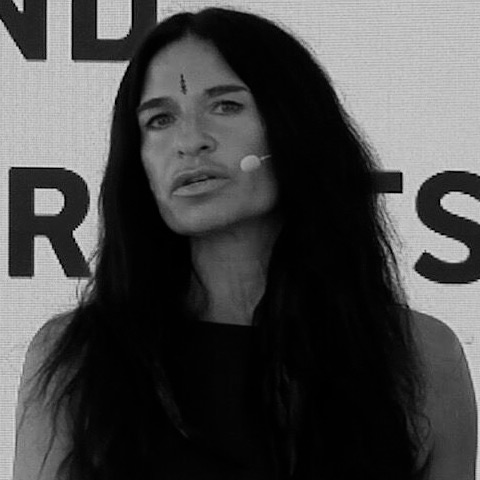 Charlotte Walsh
Charlotte Walsh is a legal academic at Leicester Law School, University of Leicester, where she runs a course on Criminology, with a particular focus on drug policy. Her research specialism is on the interface between psychedelics and the law, viewed from a liberal, human rights-based perspective, and she has published widely on this subject – in journals and edited collections – along with being a regular speaker at conferences and festivals. She is on the Steering Committee of ICEERS's Ayahuasca Defense Fund and is involved with legal defence work and advocacy for policy reform.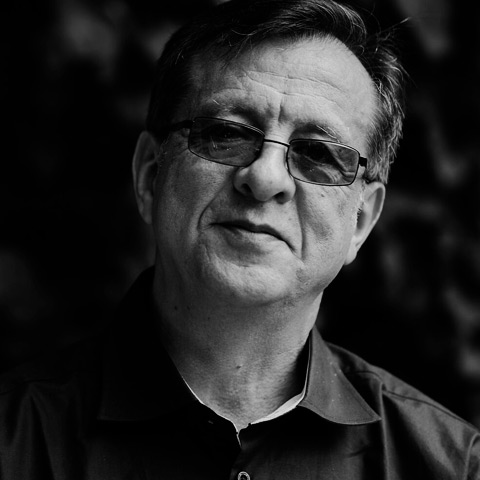 Luis Eduardo Luna
Luis Eduardo Luna was born in Florencia (Colombia) in 1947. He has a B.A. from Universidad Complutense de Madrid (1972), an interdisciplinary M.A. from Oslo University (1980), a Ph.D. from the Department of Comparative Religion Stockholm University (1989), and an honorary doctoral degree from St. Lawrence, Canton, New York (2002).  Since 1989, Luis has been a Fellow of the London Linnaean Society. In 2011, he retired from the Department of Modern Language and Communication at the Hanken School of Economics, Helsinki. He was an Assistant Professor in Anthropology (1994-1998) at the Department of Anthropology of Santa Catarina Federal University in Florianópolis, Brazil. Luis is the author of Vegetalismo: Shamanism among the Mestizo Population of the Peruvian Amazon(1986), co-author with Pablo Amaringo of Ayahuasca Visions: The Religious Iconography of a Peruvian Shaman(Berkeley, 1991), and co-author with Slawek Wojtowicz, Rick Strassman and Ede Frecska of Inner Paths to Outer Space: Journeys Through Psychedelics and Other Spiritual Technologies(Rochester, 2008). He is also a co-editor with Steven White of Ayahuasca Reader: Encounters with the Amazon's Sacred Vine (Santa Fe 2000, with a second enlarged edition in 2016).  Luis has curated exhibitions of visionary art in the United States, Europe and Latin America. He is the Director of the Research Center for the Study of Psychointegrator Plants, Visionary Art and Consciousness, in Florianópolis, Brazil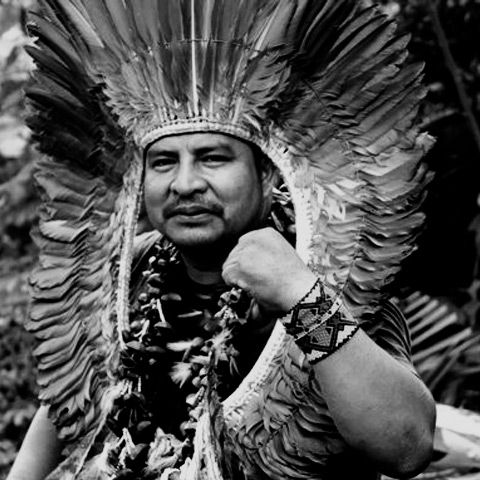 Tashka Peshaho Yawanawá
Tashka is the leader of the Yawanawá people and a philosopher. He has participated numerous international cultural, political and environmental events. Tashka was one of the leaders of the struggle for the expansion of Yawanawá territory. He is coordinator of the Yawanawa Sociocultural Association and organizer of the Mariri Yawanawá – Mutum Village Festival.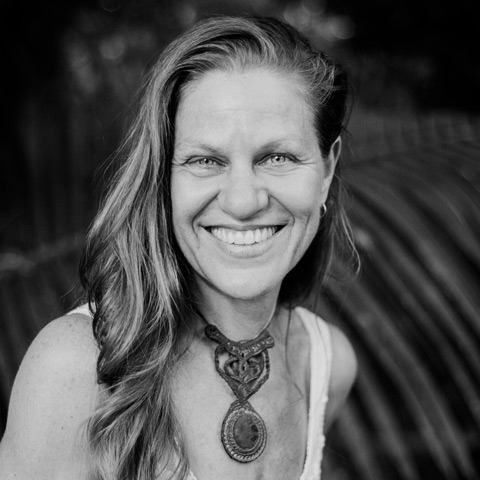 Sitaramaya Sita
Sitaramaya Sita has traveled, worked and studied extensively in the Amazon for the past 17 years.  She is a spiritual herbalist, pusangera and plant wisdom practitioner formally trained in the Shipibo ayahuasca tradition. She is the Founder of PlantTeachers, dedicated to cultivating entheogenic awareness, and producer of the Visionary Convergence conference.  Sita stewards a 70 acre land conservation project in the Peruvian Amazon.  She lectures, teaches, and works with individuals and groups in ceremonies and guides plant dietas. Sita currently trains, teaches and practices to heal personal, institutional and cultural trauma. She is an art curator and organizer of Ayahuasca & Visionary Art: A Coming Together of Cultures the art space and exhibition at AYA2019 in Girona, Spain.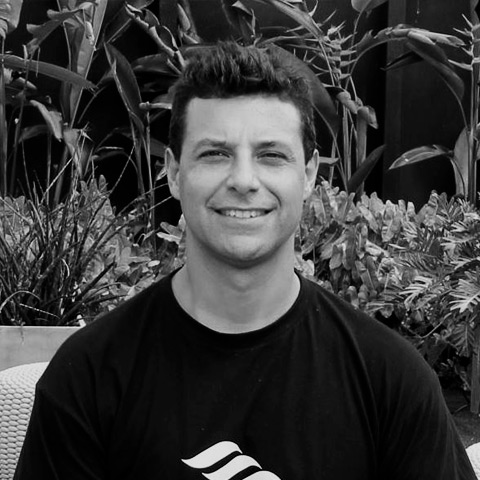 Joe Tafur
Dr. Joe Tafur, MD, is a Colombian-American family physician originally from Phoenix, Arizona. After completing his family medicine training at UCLA, Dr. Tafur spent two years in academic research at the UCSD Department of Psychiatry in a lab focused on mind-body medicine. After his research fellowship, over a period of six years, he lived and worked in the Peruvian Amazon at the traditional healing center Nihue Rao Centro Espiritual. There he worked closely with master Shipibo healer Ricardo Amaringo and trained in ayahuasca shamanism. In his new book "The Fellowship of the River: A Medical Doctor's Exploration into Traditional Amazonian Plant Medicine," through a series of stories, Dr. Tafur shares his unique experience and integrative medical theories. He is now focused on his work with Modern Spirit and the Modern Spirit Epigenetics Project, a groundbreaking investigation currently being conducted in collaboration with Dr. Rael Cahn MD PhD at the University of Southern California Dept. of Psychiatry and the Multidisciplinary Association of Psychedelic Studies (MAPS).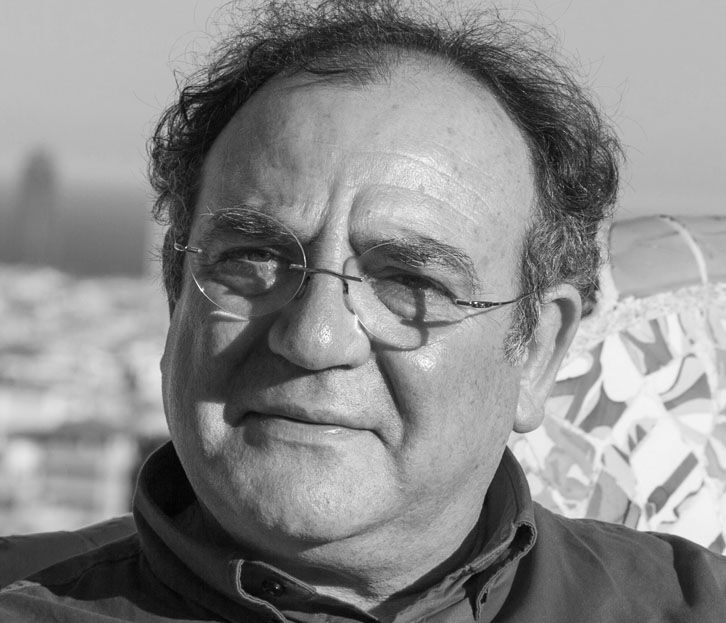 Josep Maria Fericgla
Born in Barcelona in 1955. BA in Geography and History and a Ph.D. in cultural anthropology from the University of Barcelona (UB ). He also attended advanced studies in Psychology, Music and Dramatic Art . Specialist in Cognitive Anthropology, Ethnomusicology, Ethnopsychology, shamanism, states of expanded consciousness and Anthropology of aging. He has conducted field studies in Turkish Kurdistan , in the Moroccan Maghreb, Catalunya and from 1991 to 2009 in the Upper Amazon of Ecuador. He has been a professor at the University of Salamanca and in Barcelona. He is founder and director of the Societat d'Etnopsicologia Aplicada (Sd'EA), and presides Josep Mª Fericgla Foundation.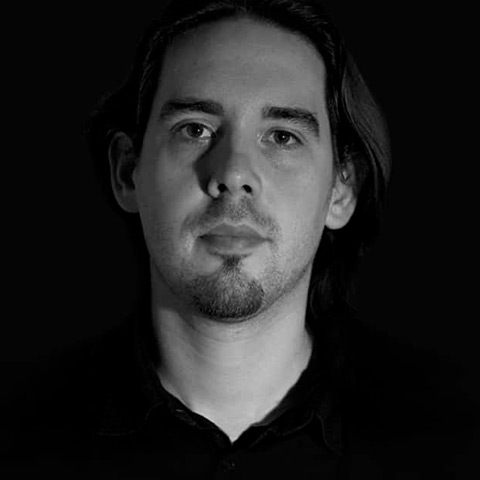 Benjamin De Loenen
Benjamin De Loenen, M.A., studied audiovisual media and communications in The Netherlands, where he graduated with honors from his Masters with his documentary "Ibogaine-Rite of Passage" (2004), a film that remains an important reference on this subject matter. Since this achievement, Benjamin has been dedicated to making ayahuasca, iboga and other psychedelic plant practices valued and integrated parts of society. In 2009, he founded the International Center for Ethnobotanical Education, Research & Service (ICEERS), a charitable non-profit organisation with United Nations consultative status, where he serves as Executive Director. Benjamin is the author of several publications and films, has presented at conferences around the world, and has participated in various leadership roles, including as a member of the Board of Directors of the Global Ibogaine Therapist Alliance (2012 – 2014).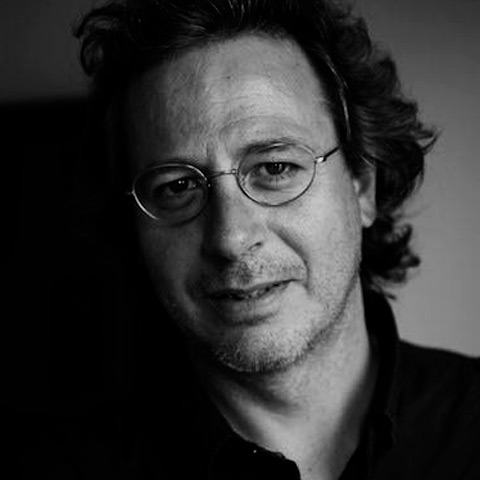 José Carlos Bouso
José Carlos Bouso is a Clinical Psychologist with a PhD in Pharmacology. He developed his scientific actitives while at the Universidad Autónoma de Madrid, the Instituto de Investigación Biomédica IIB-Sant Pau de Barcelona, and the Instituto Hospital del Mar de Investigaciones Médicas de Barcelona (IMIM). During this time, he developed studies about the therapeutic effects of MDMA ("ecstacy") and psychopharmacological studies on the acute and neuropsychiatric long-term effects of many substances, both synthetic and plant origin. As the Scientific Director at ICEERS, José Carlos oversees studies on the potential benefits of psychoactive plants, principally cannabis, ayahuasca, and ibogaine, with the goal of improving public health. He is co-author of numerous scientific papers and several book chapters.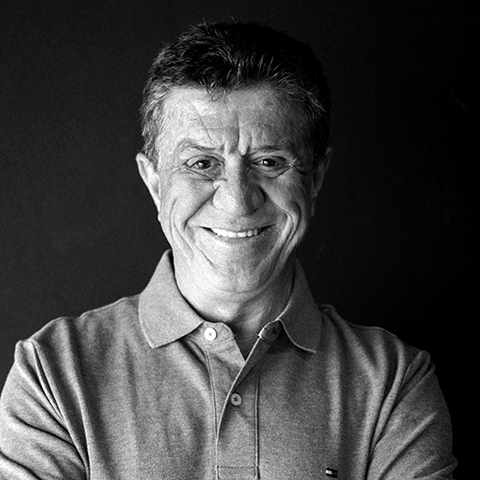 Edson Lodi
Edson Lodi – Journalist and author of several books. Member of the UDV since 1976, having occupied several high positions in the hierarchy. He has been working on the institutionalization of the religious use of ayahuasca for over 25 years, having been an active participant in the elaboration of the Letter of Principles for the religious use of Ayahuasca in Brazil in 1991. He also acted as vice-president of the Brazilian Government's Multidisciplinary Work Group, which defined the public policy and regulatory model for ayahuasca use in Brazil in 2010.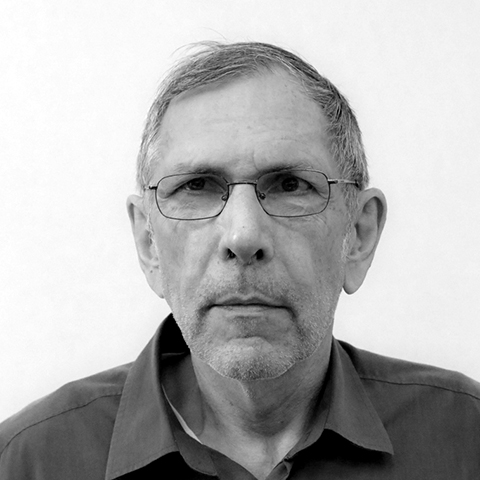 Dr. Ede Frecska
Dr. Ede Frecska is the Chairman of Psychiatry at the Faculty of Medicine of the University of Debrecen. He received his medical degree in 1977 from the Semmelweis University in Hungary. He then earned qualifications as certified psychologist from the Department of Psychology at Lorand Eotvos University in Budapest. Dr. Frecska completed his residency training in Psychiatry both in Hungary (1986), and in the United States (1992). He is a qualified psychopharmacologist (1987) of international merit with 17 years of clinical and research experience in the United States, where he reached the rank of Associate Professorship. During his academic years, Dr. Frecska's studies were devoted to research on schizophrenia and affective illness. In his recent research he is engaged in studies on psychointegrator drugs, especially on the physiological effects of DMT in acute and chronic cellular stress like hypoxia. His theoretical work focuses on the interface between cognitive neuroscience and quantum brain dynamics. He is specifically interested in the mechanism of initiation ceremonies and healing rituals. He published more than 100 scientific papers and book chapters on these topics. Dr. Frecska is a member of several professional organizations (APA, ECNP, CINP), and has received grants and awards from a variety of sources (NARSAD, NIAA).
Ede Frecska is a co-author with Rick Strassman, Slawek Wojtowicz and Luis Eduardo Luna of Inner Paths to Outer Space and has chapters in Ervin Laszlo's books (The New Science and Spirituality Reader and A New Map of Reality). A recent study lead by him, published in the Journal of Psychopharmacology, proves that ayahuasca increases creativity and another one in Frontiers in Neuroscience that DMT has neuroprotective effect in hypoxia.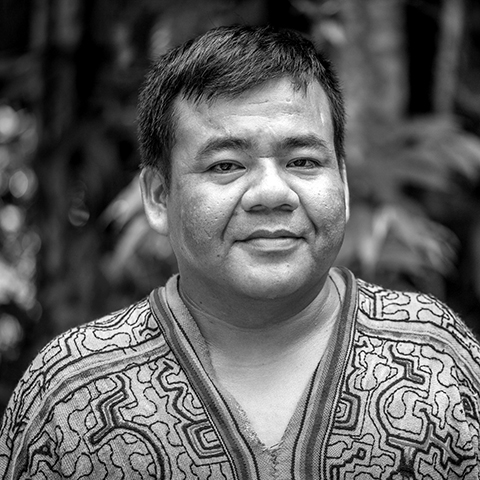 José Lopez Sanchez
José Lopez Sanchez (Shipibo name – Sanymeny meaning "The Messenger"), is a 35-year-old Onanya (Shipibo word for a master plant-spirit healer) from the Shipibo-Conibo native community of Royaboya in the Peruvian Amazon. He is the son of the legendary Maestra Ynes Sanchez and Maestro David Lopez.
José was named after his paternal grandfather, a highly respected Onanya, who trained him extensively since his childhood, transmitting the wisdom of his ancestors, the Shipibo-Conibo cosmovision and the sophisticated practices of Shipibo plant-spirit healing. At the age of seven, José began the preparation of his body, mind, and spirit by beginning his first traditional diet with master plants. At age sixteen, he began to heal people from his village and his work then expanded from the city of Pucallpa out into many other regions of Peru.
He has spent much time travelling, working in various communities and ayahuasca centers around Peru, and currently works at the Temple of the Way of Light and Niwe Rao Xobo – his mother's center. He is also establishing his own center called 'Shipibo Rao Traditional Medicine School' to provide traditional training for local and foreign apprentices.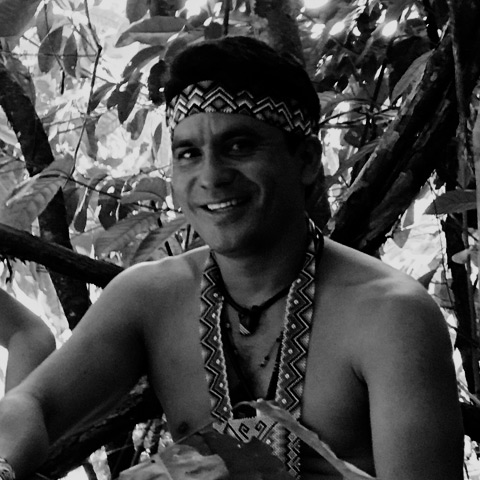 Puwe Puyanawa
Puwe Puyanawa is one of the main spiritual and social leaders of the Puyanawa. He has a Bachelor of Science in Biological Sciences and he is a teacher at the
Ixubay Rabui Puyanawa School. He is also president of the association of the community and has spent more than 30 years dedicated to rescuing and preserve indigenous culture and spiritual traditions. He has been working with sacred medicine for 16 years. In the year 2013, he began to travel to Europe with his mentor Benki Piyanko, thus being able to make known the history of their community and seek international support, in order to be able to purchase the sacred lands where their ancestors lived.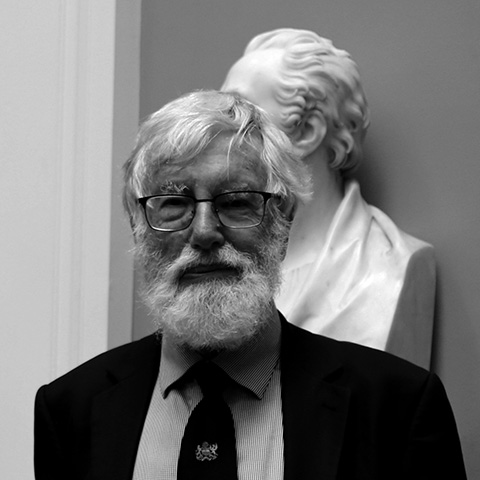 Sir Ghillean Prance
Sir Ghillean Prance FRS PPLS has conducted 39 expeditions to study the Amazon flora. He is a former Director of the Royal Botanic Gardens, Kew, author of 24 books and monographs and extensive papers on the taxonomy of tropical plants, ethnobotany and conservation. He is a leading figure in the ecology, taxonomy and ethnobotany of the Amazon Basin. From 1981 to 1988, he served as the Vice-President for Science at the New York Botanical Garden and as Founding-Director of the New York Botanical Garden's Institute of Economic Botany. He is a Fellow of the Linnean Society of London for which he served as it's President for many year. A Fellow of the Explorers Club and a Member of the Royal Danish Academy of Science and Letters, and a Corresponding Member of the Brazilian Academy of Sciences. He was in charge of the design and creation of the rainforest biome at Biosphere 2, and currently serves as the Director of Research at the Eden Project. In 1994, he received the Patrons Gold Medal from the RGS, and the Victoria Medal of Honor in 1999 from the Royal Society.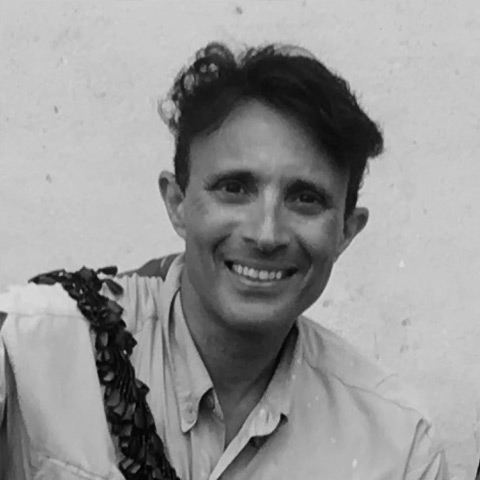 Dr Riccardo Vitale
Dr Riccardo Vitale, since 2016, is a full-time advisor to the Union of Indigenous Doctors Yageceros of the Colombian Amazon (UMIYAC). He holds a PhD in social anthropology from the University of Cambridge with a thesis on human rights, free trade agreements and transnational support networks in the context of the Zapatista movement in Mexico. He has served as a researcher and consultant for international organizations, such as the United Nations, Oxfam America, GTZ, Norwegian Refugee Council and the International Crisis Group, on issues of human rights, indigenous communities in conflict zones, internal displacement, resilience and climate change adaptations.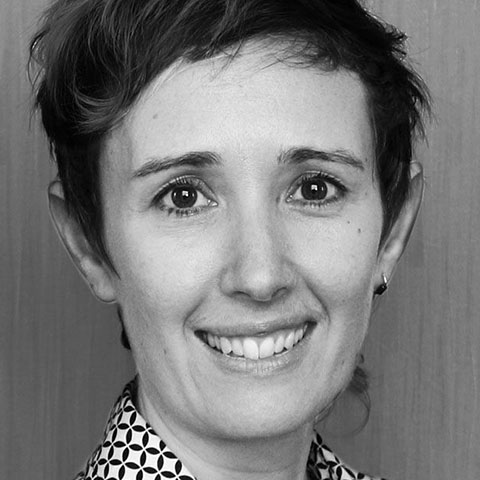 Andrea Langlois
Andrea Langlois holds a Master's Degree in Media Studies from Concordia University in Montreal, Canada. She is  Director of Engagement at the International Centre for Ethnobotanical Education, Research, and Service (ICEERS). Prior to joining ICEERS, Andrea worked for over a decade in communications, community engagement, and research in the harm reduction and HIV/AIDS sector. She is the co-editor of two books on autonomous media and pirate radio and has been involved in research on media coverage of drug policy issues, social dimensions of health (such as housing and stigma), and psychedelic drug policy. Andrea is passionate about dialogue, social movements, and community engagement.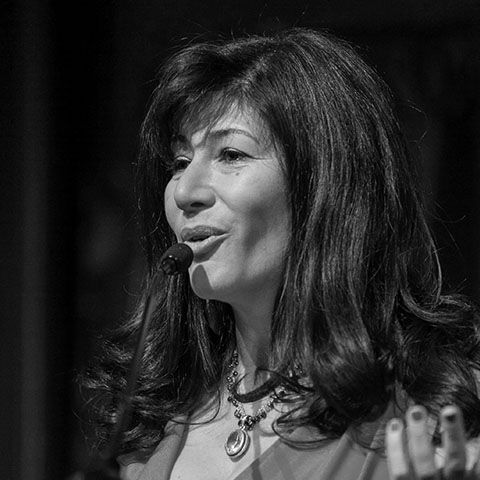 Atossa Soltani
Atossa Soltani is the founder and board president of Amazon Watch, a nonprofit organization working to protect the rainforest and advance the rights of indigenous peoples in the Amazon Basin. She served as the organization's first Executive Director from 1996-2014. Currently Atossa is the Director of Global Strategy for the Amazon Sacred Headwaters Initiative, working to protect 60 million acres of rainforest considered as the most biodiverse ecosystem on Earth. The initiative is led by an alliance of Amazonian indigenous nations of Ecuador and Peru in partnership with Fundación Pachamama, Amazon Watch and the Pachamama Alliance. Atossa is the Hillary Institute 2013 Global Laureate for Climate Leadership and recipient of the 2014 Hillary Step Prize. She is currently producing her first feature-length documentary film titled The Flow about learning from nature's genius. From 2008-2017, Atossa served as a trustee of The Christensen Fund and was Board chair for five of those years.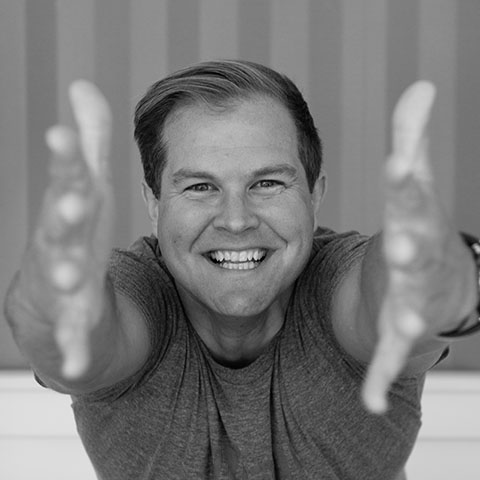 Barry Stamos
Barry is a Silicon Valley tech entrepreneur who evolved into a conscious capitalist using business as a force for good.
Barry is the Co-Founder of 1heart (www.1heart.com), a thriving tribe of 100+ heart-led leaders of conscious companies solving planetary problems. The lives they live, companies they build and examples they set are transforming the world. They believe we are all connected. We are all one. We are all 1heart.
Barry's the Chief Heart Officer of 1heart Journeys (www.1heartjourneys.com), a world-transformational travel company. As a 'Love Doula' ❤️, Barry
births self-love in top executives, entrepreneurs and global change makers. Together, they journey beyond their egos and deeply explore their individual and collective purpose. Journeys are led by leading practicers of modern and ancient modalities, including sacred plant medicine ceremonies, biohacking, breath work, sound healing, yoga, ecstatic dance, meditation and other proven methods to achieve higher states of consciousness. By accelerating human evolution through tribal co-elevation we transcend to our highest potential.
Barry's the Founding Advisor to Tuft & Needle (TN.com) who sold for hundreds of millions to Serta Simmons Bedding in 2018. Barry's an Angel investor in Thrive Market (thrivemarket.com) who achieved $200 Million in sales and has a mission is to make healthy eating affordable for everyone. Barry's the Co-Founder of Guided (getguided.co) the first to make coaching an employee benefit, Co-Founder at Superwell (www.besuperwell.com), providing access to nature's most healing superfoods, and Co-Founder at Miami made (miamimade.org), a founder-led organization supporting the wellbeing of 200+ entrepreneurs choosing the hero's journey.
Barry's been a paid consultant and executive coach to 100+ Fortune 500 companies. He is recognized by TechWeek as one the 100 Most Influential Leaders in Technology. Barry was the Global Practice Leader of Strategy & Innovation at Acxiom (NASDAQ: ACXM) and helped build a business unit from scratch to $315MM annual revenues which was sold to IPG for $2.3 Billion in 2018. Barry build and sold his first company called INBOX Marketing in San Francisco to Responsys prior to their IPO and $1.6 Billion dollar exit.
Barry's early career focused on 'mass communication'. Now that the world is connected, he believes 'mass collaboration' is the key to unlock humanities highest potential as one collective consciousness. When not playing with his two sons (Beau & Nico), he enjoys being at one with nature and serving as a global citizen of planet earth.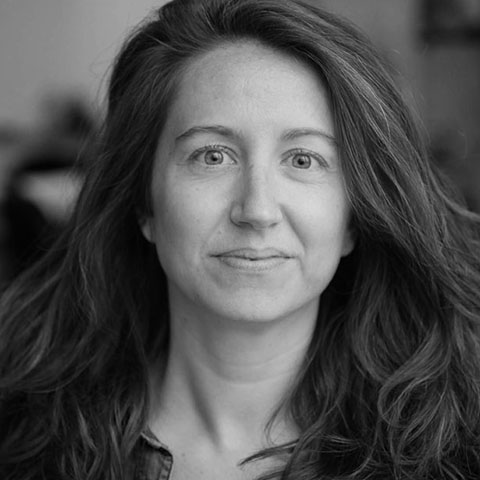 Constanza Sánchez
Constanza Sánchez Avilés is a political scientist and holds a PhD in International Relations and International Law from the Universitat Pompeu Fabra, Barcelona. Her work focuses on national and international drug policy, the political economy of illicit drugs, and transnational organized crime. She was a visiting scholar at the University of Miami (2010), the Justice in Mexico Project at the University of San Diego (2012) and Research Assistant at the Global Drug Policy Observatory at Swansea University (2013). She did fieldwork on drug policies in Europe, Peru, the United States, Mexico and the US-Mexico border. Constanza has attended the UN Convention on Narcotic Drugs several times and participated in the UN Special Session of the General Assembly on drugs in 2016 as a civil society representative. Her PhD thesis – "The international drug control regime: formation, evolution and interaction with national policies. The case of drug policy in Spain" – was recognized for its contribution to drug policy research in Spain and Constanza was awarded the Reina Sofía Drug Research Award 2015 and the AEPDIRI Award for the best thesis in International Relations 2013-2015.
Constanza joined ICEERS in 2013, where she coordinates law, public policy and human rights activities, which includes the Ayahuasca Defense Fund. She also collaborates with various institutions in the field of drug policy and publishes regularly on various topics in this area.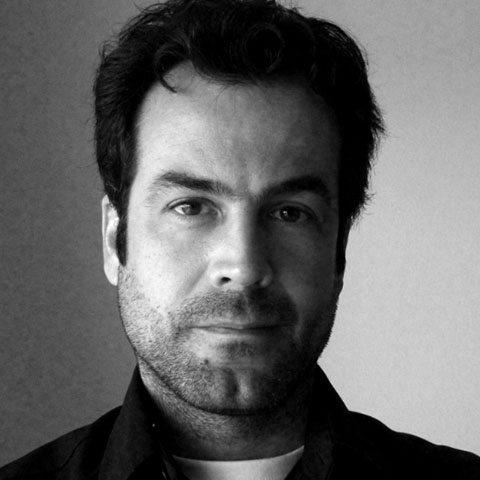 Jerónimo Mazarrasa
Jerónimo Mazarrasa is a documentary filmmaker, independent researcher, and interaction designer with extensive knowledge of the world of Ayahuasca. In the past decade he has produced, written and directed two documentaries about ayahuasca. The first about the Brazilian Ayahuasca churches, the second about the use of Ayahuasca in the treatment of drug addiction. He has traveled extensively through South America, researching a broad range of Ayahuasca practices, and has lectured internationally on Ayahuasca tourism and the appropriation of indigenous knowledge. He keeps a blog, curates a page of ayahuasca related news, and is currently preparing a book about his experiences.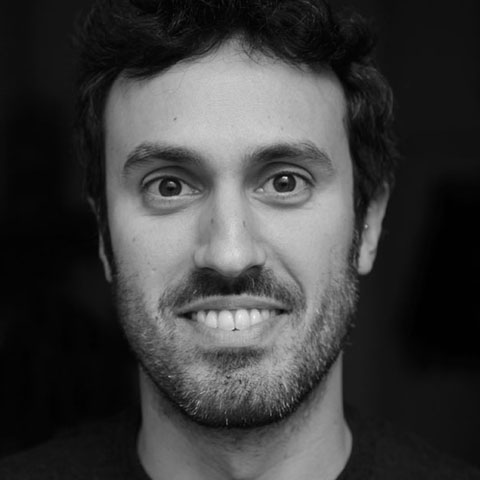 Marc Aixalà
Marc Aixalà coordinates support and integration services at ICEERS. In this role he provides integration psychotherapy sessions for people in challenging situations after experiencing non-ordinary states of consciousness. He is a Telecommunication Engineer and Psychologist with post degree studies in Integrative Psychotherapy, and Strategic Therapy, and is trained in the therapeutic use of Non-Ordinary States of Consciousness, and in MDMA assisted-psychotherapy for PTSD. Marc works as a psychotherapist in Barcelona, is a Holotropic Breathwork facilitator, and a member of the staff for Grof Transpersonal Training. He has facilitated Holotropic Breathwork workshops in Barcelona, Switzerland, Romania, Israel and Slovenia and is conducting research into its therapeutic applications. He has also been a Team Leader and Trainer at the Kosmicare psychedelic harm reduction service at the Boom Festival.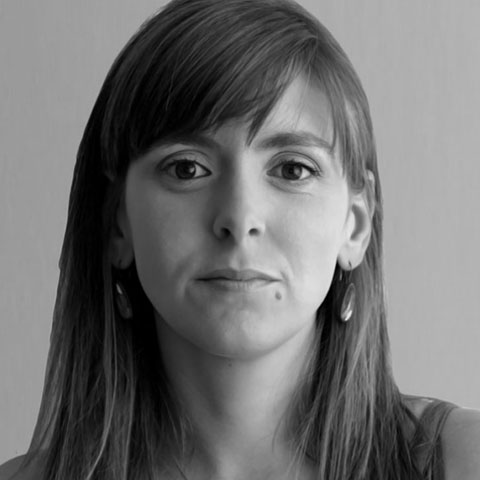 Maria Carvalho
Maria Carmo de Azevedo Carvalho was born in Porto in 1976. She got a Drgree in Psychology by the University of Porto in 1999, finished a MSc in Psychology in the field of Addictions in 2004, and got her PhD also in the University of Porto in 2015. She is a lecturer at the Faculty of Education and Psychology at the Catholic University of Porto since 2005. She is a clinical psychologist acredited by the Portuguese Bar of Psychologists since 2016. She is Vice-President of the International Center for Ethnobotanical Education Research and Service (www.ICEERS.org), and she coordinates Project Kosmicare at Boom Festival since 2010. She is a founding member of the Kosmicare Association and the Association's current President. Maria currently coordinates a national project funded by H2020 on the field of sexism and nightlife. Her Research interests are related with psychoactive substance use, nightlife and recreational environments, qualitative Research methods, and psychological intervention design and evaluation in drug use intervention projects. These are the fields she usually lectures about. She is also author of several scientific publications in this field.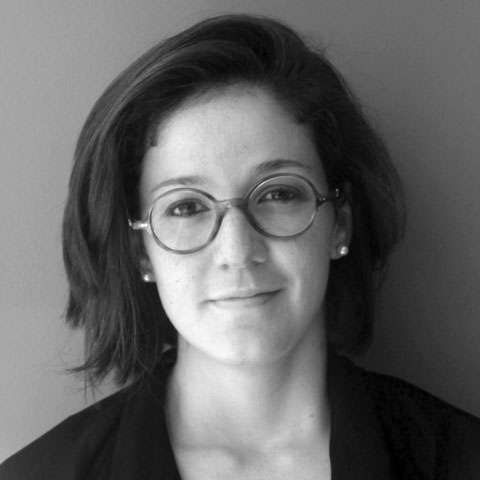 Natalia Rebollo
Natalia Rebollo is a Mexican lawyer specialized in International Law and Human Rights. Her work, which is focused on drug control policies and the indigenous use of sacred plants, led her to study traditional medicine and shamanism with indigenous communities in Mexico for two years. She also holds a Master's in Human Rights and Humanitarian Action at Sciences Po-Paris and she´s currently the coordinator of the Ayahuasca Defense Fund, a program of ICEERS.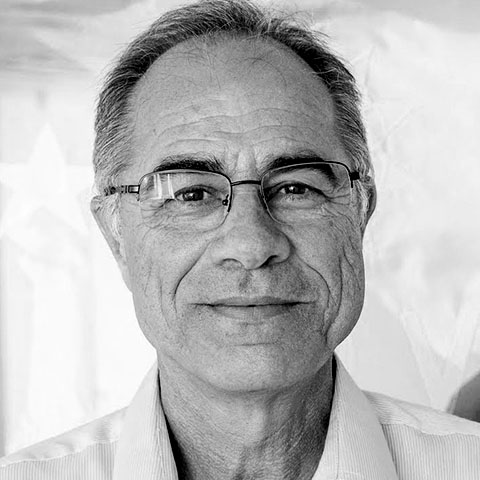 Paulo Afonso Amato Condé
Paulo Afonso Amato Condé is an Agronomist, Master of Agro-Ecological Systems, Federal University of Santa Catarina / Brazil. He was Director of the National Institute of Agrarian Reform in Brasil (INCRA), from 2000 to 2003; State Superintendent of INCRA in Mato Grosso do Sul, from 1997 to 2000. Within the Spiritist Center União do Vegetal, he was Director of the Plantation Department from 2003 to 2006 and is currently the General Representative Mestre.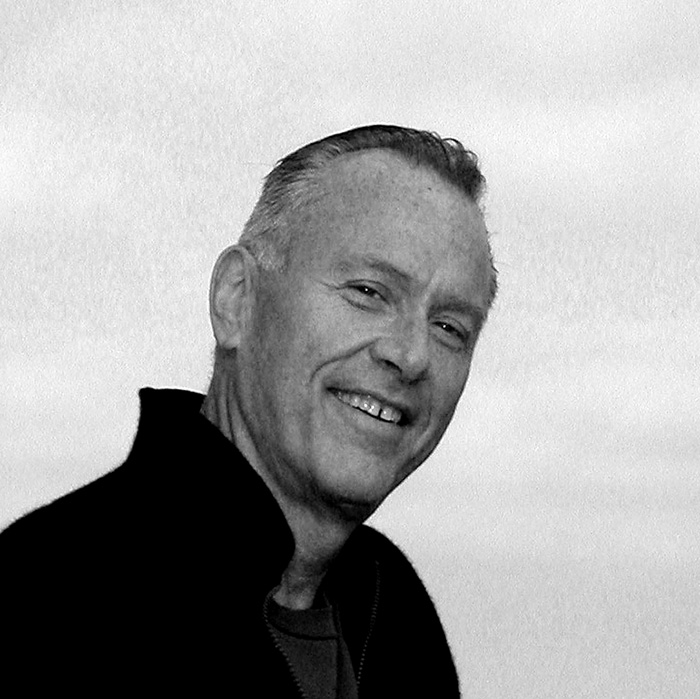 Allan Badiner
Badiner is a contributing editor at Tricycle magazine, and the editor of Zig Zag Zen: Buddhism and Psychedelics (Synergetic Press). He also edited the books, Dharma Gaia: A Harvest in Buddhism and Ecology and Mindfulness in the Marketplace (Parallax Press). Allan's written work appears in other books including Dharma Family Treasures, Meeting the Buddha, Ecological Responsibility: A Dialogue with Buddhism, and The Buddha and the Terrorist. Allan holds a masters degree from the College of Buddhist Studies in LA and serves on the boards of Rainforest Action Network, and Project CBD. He is currently working on a book about dietary cannabinoids.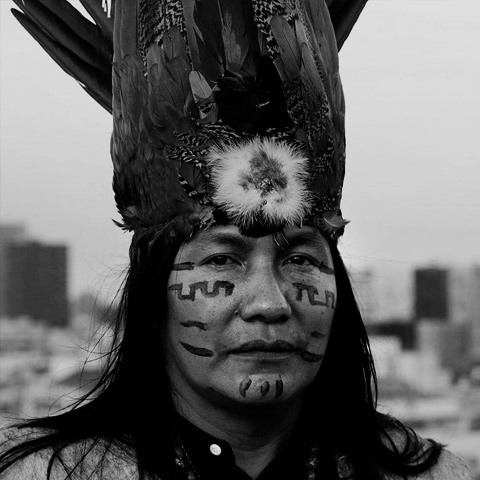 Manari Ushigua
Manari is a ceremonial leader and healer from the Sapara people who live in the Ecuadorian Amazon rainforest.  Manari has also been a key figure in the indigenous movement of his country as the Vice President of CONAIE (The National Indigenous Organization of Ecuador) from 2013-2016, and as the President of the Sapara Indigenous Federation from 1999 to 2012. He has also led the Sapara Bi-national Federation of Ecuador and Peru since its inception in 1996.
As a healer, Manari has a special relationship with medicinal plants and cures ailments of the modern world.  He is skilled at dream work of dreams and distinct spiritual connections to care for and heal people.
As an entrepreneur Manari created the community association NAKU www.naku.com.ec, the word for "the forest" in Sapara language. Naku is a sanctuary and provides ecotourism and healing retreats with traditional plant medicine and alternative medicine and other Amazonian healing traditions based on ancestral knowledge. Manari has participated in numerous global events focused on healing and personal transformation.
His commitment to justice has led him to take legal action to defend the rights of the Sapara people in the Inter-American Court of Human Rights, Permanent Forum of Indigenous Peoples at the United Nations, and the European Parliament. Manari is an outspoken advocate and movement leader in defending rights of indigenous peoples and their territories and a frequent speaker at global summits on biodiversity and climate, as well as on political and civil rights.
As an advocate of indigenous rights, Manari led the Sapara people, to become recognized by UNESCO to be protected as an oral and cultural heritage of humanity.  Manari has been a key player along with his sister Gloria Ushigua in stopping the expansion of the oil frontier in their territory. He has published a series of articles that reflect on extractive threats in its territory and how its people have resisted for more than 25 years in the defense of life and knowledge. In December 2019 Manari will launch his latest book on simbology, culture and dreams of the Sapara, a compilation covering the story of creation of the universal life of the contemporary Sapara people.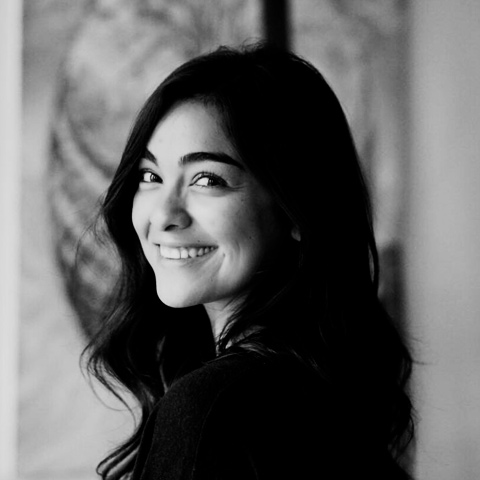 Gloria Valdez
Gloria has a passion for art, healing and healthy living. These passions led her to partner with Amanda Sage and Shabnam Q to produce an inter dimensional, expressive, sustainable and active clothing line.  Together, they took this collection of wearable art to festivals across the USA, Costa Rica and Australia.  

Gloria holds her main practice as a Womb Awakening Teacher, Shadow Work / Underworld Mentor. She works in depth with women whom have suffered through all types of abuse, trauma and fertility issues and is a direct guide to Feminine Empowerment. Gloria is devoted to guiding women and men in their spiritual growth, healing and awakening the magic of the feminine dimension within, and helping to unite the masculine and feminine into sacred union. 

As a seeker and student of life, Gloria connects to the beauty and intelligence of nature to connect to the sacredness in all. 

Gloria is also an art curator and is co-curator and organizer of "Ayahuasca & Visionary Art: A Coming Together of Cultures," the art space and exhibition at AYA2019 in Girona, Spain.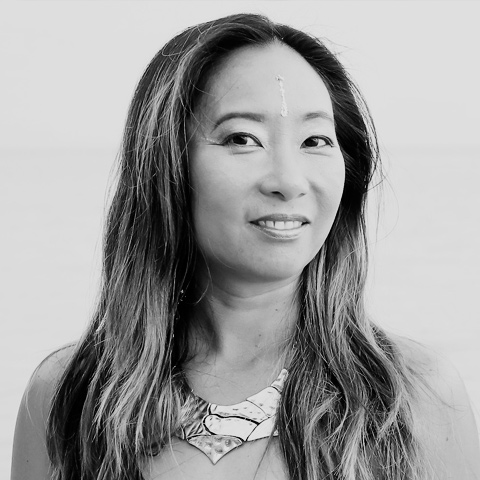 Lorna Liana
Deep in the heart of the Brazilian Amazon, Lorna Liana discovered her purpose drinking ayahuasca with indigenous shamans, in 2004. She was given a mission:
"To leverage emerging technologies to preserve indigenous traditions, so that ancient wisdom can benefit the modern world, and technology can empower indigenous people."
In pursuit of this mission, Lorna became a new media strategist to sustainable brands, social ventures and visionary entrepreneurs, helping them attract their tribe and ignite a movement around their mission-driven businesses.
In addition to leveraging viral Internet marketing mojo to raise awareness about the benefits of using psychedelic plants, when used with respect and responsibility, Lorna also brings to the ayahuasca movement over 10 years of social justice experience working on indigenous rights, cultural preservation, environmental sustainability and social innovation. She is the creator of EntheoNation, an online publisher of content covering psychedelics, shamanism, and visionary culture that reaches over 500K+ people a year via iTunes, YouTube, Facebook and Google.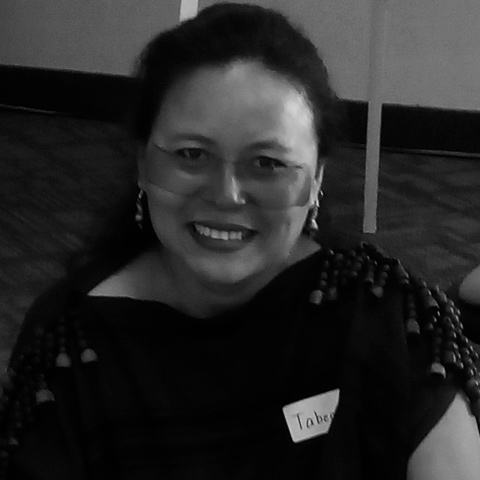 Tabea Casique Coronado
Tabea is a leader who was born in the Ashaninka community in Chicosa, in the province of Atalaya department of Ucayali, Peru. She completed her primary and secondary studies in Chicosa, which provided hand the reality and problems of the indigenous people of the region.
From a very young age, Tabea Casique stood out in her community for her participation in diverse community assemblies. Her desire to serve led her to leave her community at the end of secondary school and to study technical nursing at the Public Technological Institute of the Province of Atalaya. At the same time, she worked for the secretary of the Regional Indigenous Organization of Atalaya (OIRA), where she learned about the problems experienced by indigenous communities.
Her participation and support for indigenous peoples led to her being elected Secretary of Economy of the Regional Coordinator of Indigenous Peoples AIDESEP of Atalaya (CORPIAA) and later as Coordinator of the Area of Education, Science and Technology, where she works presently.
Tabea was involved in the officialization of the Asheninka language, due to the fact that the Ministry of Culture considered her an official interpreter of Asheninka.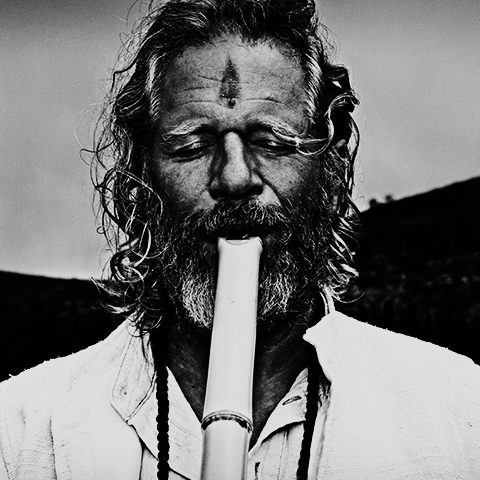 Adrian Freedman
Adrian Freedman is a professional musician from the UK. He spent 8 years in Kyoto, Japan studying the shakuhachi – Japanese zen flute. He leads retreats in sacred music, meditation and spiritual practice around the world. Adrian encountered the Santo Daime in Japan in 1995 and was a founder member of the Eternal Heart Centre. In 2012 he was acquitted of all charges following a 2-year court case against the UK Santo Daime brought by the British authorities.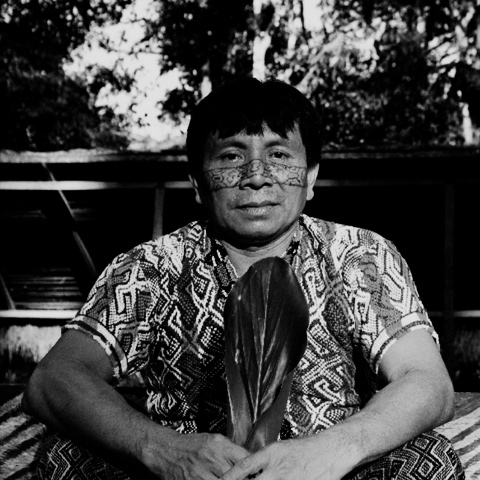 Ibã Dua Bake Huni Kuin
Ibã Dua Bake Huni Kuin is from the Jordão region of Acre, in Brazil, and is a Txana (master of sacred songs) in the tradition of the Huni Kuin people. Ibã trained in bilingual Indigenous education in the 1980s and conducted an in-depth research project documenting the traditional songs of his father, Txana Tuin who was a keeper of the Huni Meka (the corpus of ceremonial chants transmitted from the forest spirits that accompany the Nixi Pae or ayahuasca ritual) among the Huni Kuin.
He joined the Federal University of Acre in Cruzeiro do Sul in 2008 and created the Forest Spirit Project to research multimedia translation processes for these songs. He is also founder, with his son Bane, of the Huni Kuin Artists' Movement, the MAHKU which has been exhibited at Histoire de voir Fondation Cartier for contemporary art, Paris (2012), MIRA – Contemporary Visual Arts of the Indigenous Peoples at the Federal University of Minas Gerais Cultural Center, Belo Horizonte (2013) Histórias Mestiças, at the Tomie Ohtake Institute, Sao Paulo (2014), Made by… Feito por Brasileiros (with Naziha Mestaoui) Sao Paulo biennale (2014), Au-delà de l'invisible (with Naziha Mestaoui) at the Espace Krajcberg gallery, Paris (2014).
Ibã Huni Kuin was awarded the PIPA Prize for Brazilian contemporary art in 2016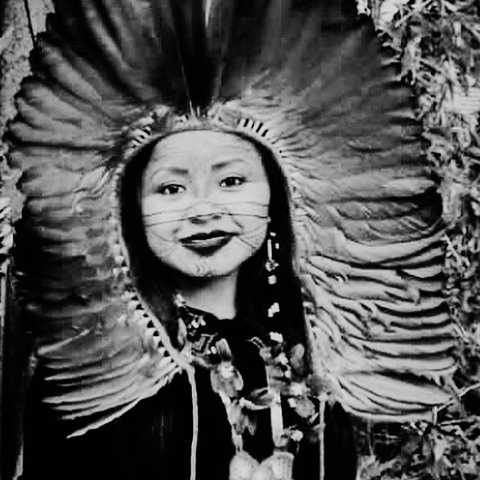 Dani (Rita Pinheiro Sales Kaxinawa)
Dani (Rita Pinheiro Sales Kaxinawa) is the daughter of Ibã Dua Bake Huni Kuin and an elected representative in the municipality of Jordão Acre (Brazil). She is a founder of the Kayatibu Cultural Centre in Jordão, an organisation that works to sustain, preserve and revitalize indigenous Huni Kuin culture through the promotion of the art, music, dance, and ceremony with the sacred plants of the forest. This indigenous youth organisation holds regular events and workshops to transmit and strengthen knowledge of Huni Kuin culture among urabn Huni Kuin youth, building and strengthening bridges between communities in the forest and the city.
Kayatibu has a community centre in the Kaxinawá neighbourhood of Jordão and has led collaborations with a range of national and interantional organisations, most recently recording some of the sacred songs recovered by her father.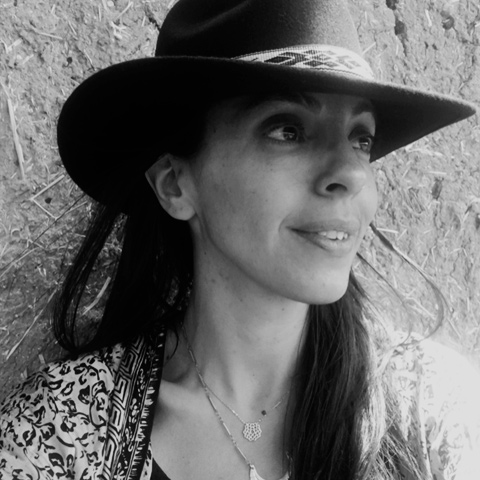 Emilia Sanabria
Emilia Sanabria is a French-Colombian anthropologist based at the CNRS in Paris. Trained in the United Kingdom (PhD in Anthropology from the Univeristy of Cambridge, BSc in Philosophy of Science from University College London) Emilia has been examining the fraught relationship between Western science and indigenous and traditional knowledges through a range of projects on sexual and reproductive health, nutrition and food justice and the (political) demarcations between drug and medicine.
She is currently Principal Investigator of a 5-year, European Research Council-funded project called Healing Encounters that examines the transmissions and reinventions of healing practices that make use of ayahuasca. Healing Encounters is based in Paris and composed of a team of 5 people conducting ethnographic research on practices of healing in the "city," "forest" and "lab" in Brazil and Europe.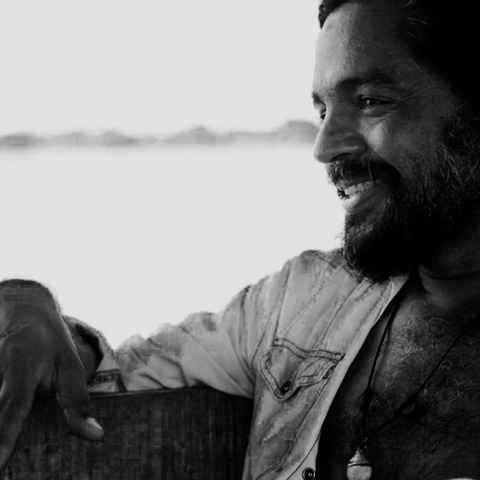 Carlos Zúñiga Lossio
His most recent works are focused on consultancies and creation of educational projects for the Safeguarding of Intangible Cultural Heritage for CRESPIAL – UNESCO in Latin American countries.
He works independently in the documentary and institutional field. His personal works range from short fiction, to anthropological audiovisual documents and experimental works.
He is specialized in the development of audiovisual, technological educational and anthropological projects.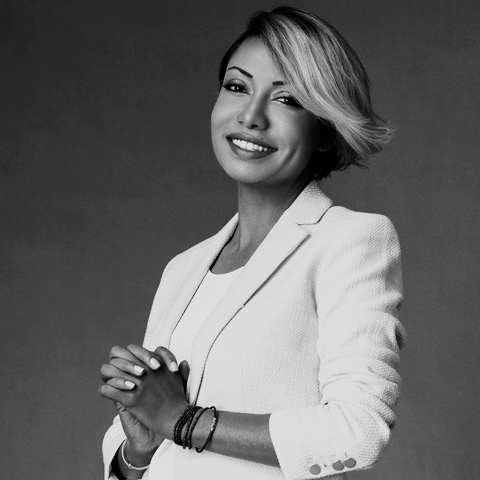 Kalista Zackhariyas
Kalista Zackhariyas is a social entrepreneur, storyteller and impact leader. She is the founder of Sparkseeker, a global platform that reinvents how people share their life journey, ideas, stories and foster meaningful connections that elevate and empower the human experience.
Her inner seeker was awakened by her experiences of abuse, homelessness and poverty; consistent realities of her teenage years. Chronically suicidal by the age of 15, Kalista's hunger for healing sparked the transformative journey that activated her own remembrance of her inherent power and ignited her purpose of awakening the individual's limitless possibilities.
Kalista is driven to unleash this human potential and ignite the collective power of people to co-create solutions for vulnerable communities lacking social and economic freedom, which she believes will transform the world as a whole. Her rare blend of wit, personality and creative advocacy will have you digging deeper, laughing harder and leaving inspired to create the shifts needed to spark your own transformation.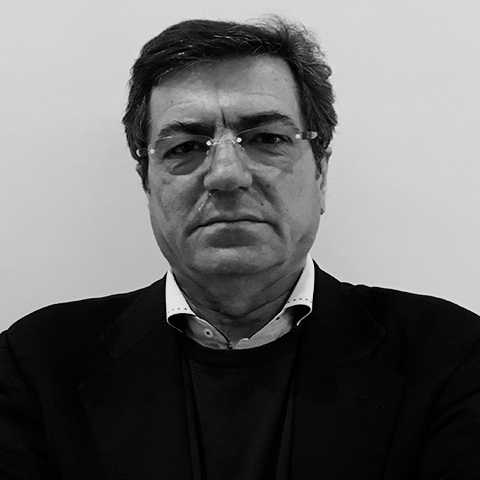 João Goulão
João Goulão has been the National Drug Coordinator of Portugal since 2005. A medical doctor at the University of Lisbon, João has more than 25 years of experience in drug and health-related issues. Until 2002 he was a member of the scientific committee of the European Monitoring Centre for Drugs and Addictions (EMCDDA). He was also a member of the Portuguese Committee which, in 1999, prepared the report upon which the first Portuguese Drug Strategy was based. Currently he is also the Director General of the Intervention Service on Behaviors and Addictive Dependencies at the Portuguese Ministry of Health. At the international level, João gives lectures on the benefits of decriminalization of drug use and of drug policies to reduce drug use, and shares his experience as good practice.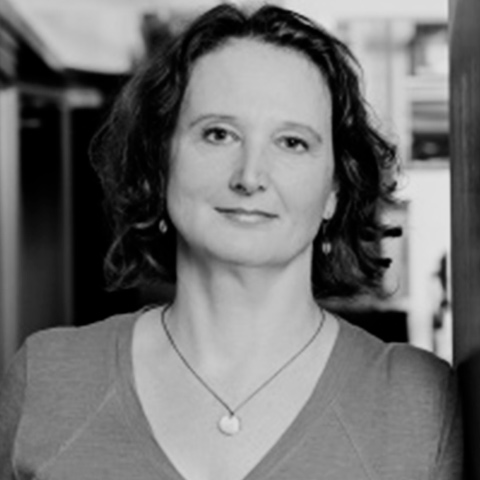 Kasia Malinowska
Kasia Malinowska is the director of the Global Drug Policy Program at the Open Society Foundations, which promotes drug policies rooted in human rights, social justice, and public health. She previously led the Open Society's International Harm Reduction Development program, which supports the health and human rights of people who use drugs.
Before joining the Open Society Foundations, she worked for the United Nations Development Program in New York and Warsaw, leading capacity building and drug and HIV policy reform in Central and Eastern Europe and the former Soviet Union.
Malinowska publishes regularly on drug policy as it relates to women, social justice, health, human rights, civil society, and governance. Her academic publications include works in the Lancet, the British Medical Journal, and the International Journal on Drug Policy. She wrote her doctoral dissertation on "HIV among Drug Users in Poland: The Paradoxes of an Epidemic."
Malinowska coauthored Poland's first National AIDS program; helped formulate policy at the Global Fund to Fight AIDS, Tuberculosis, and Malaria; the World Health Organization; and the Millennium Project Task Force on HIV/AIDS, TB, and Malaria.
Malinowska holds an MSW from the University of Pennsylvania and a DrPH from Columbia University.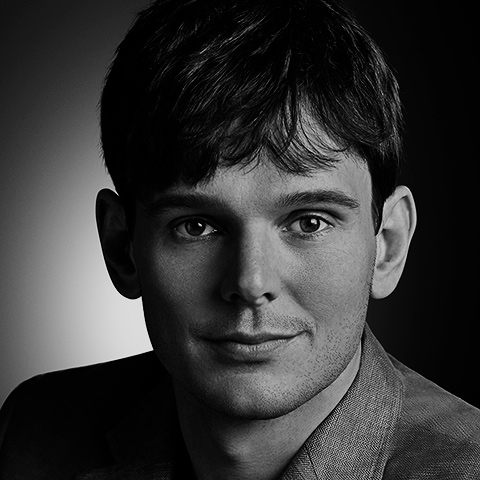 James Freeman
James Freeman graduated summa cum laude with a degree in economics and pre-medical sciences from the University of Colorado. He spent one year in the Peruvian Amazon, learning from Shipibo and Mestizo shamans and starred in the feature length documentary film The Last Shaman (2016).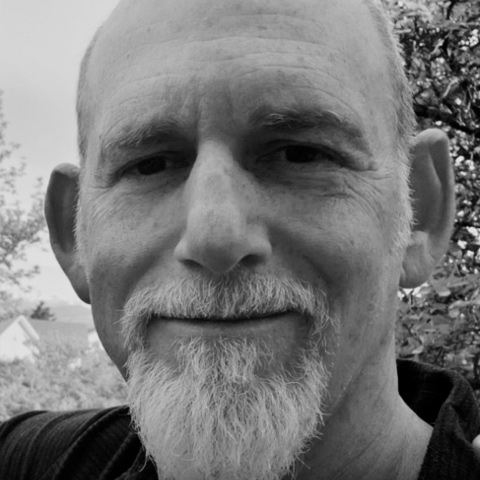 Ethan Nadelmann
Described by Rolling Stone as "the point man" for drug policy reform efforts and "the real drug czar," Ethan Nadelmann has played a leading role in drug policy reform efforts in the United States and globally since the late 1980s.  His advocacy began while teaching politics and public affairs at Princeton University (1987-994). He then founded first The Lindesmith Center (1994-2000, a drug policy institute created with the philanthropic support of George Soros) and then the Drug Policy Alliance (DPA), which he directed from 2000 until 2017.  He also co-founded, in 1995, the Open Society Institute's International Harm Reduction Development (IHRD) program. His TED Talk,  "Why we need to end the drug war," has more than 1.8 million views, with translations into 28 languages.  Ethan has played a key role as drug policy advisor to prominent philanthropists and political figures around the world, and been deeply involved in most major drug policy reforms in the United States.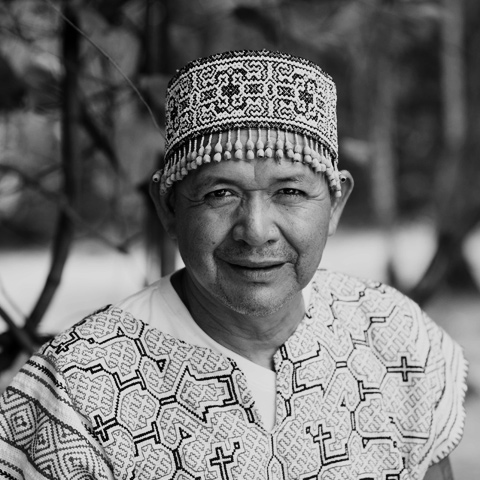 Ricardo Amaringo
Ricardo Amaringo is a 55 years old Master shaman and a founder of Nihue Rao Center Espiritual, a traditional Shipibo healing center located in Llamchama, Iquitos, Peru. He is widely considered to be one of the most talented and well respected shamans of the Upper Peruvian Amazon, having been studying and teaching shamanism and plant medicine for over forty years.
Originally from the Pucallpa region of Peru, he is now based solely in the jungle area outside of Iquitos — the major city of the Peruvian Amazon.
Since founding Nihue Rao in 2011, he has presided over 1500 ayahuasca ceremonies and has hosted nearly 3500 people at his center from 6 continents and 70 countries.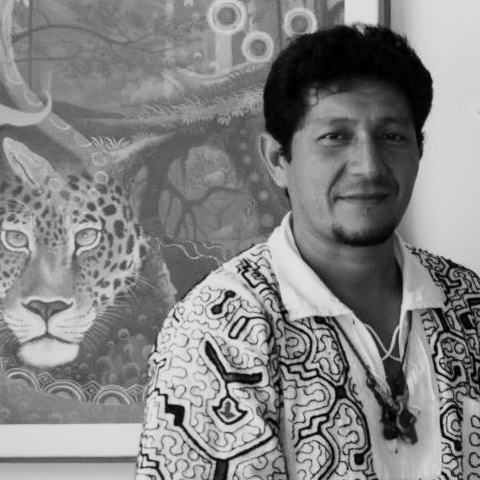 Mauro Reátegui
Mauro Reátegui Perez is becoming one of the most visible and sought after Peruvian visionary artists. Having trained with the renowned visionary artist Pablo Amaringo, Mauro has developed a distinctive style that has become known internationally. He has had shows through out Europe and North America. Mauro draws inspiration for the vibrant and rich detailed cosmovision he portrays in his paintings from his own personal spiritual journey working with Amazonian plant medicines and from interviews with shamans that he has had over many years. As well as being a talented painter, Mauro is also a teacher and guide and possesses an extensive knowledge of the cultural life of the Peruvian Amazon.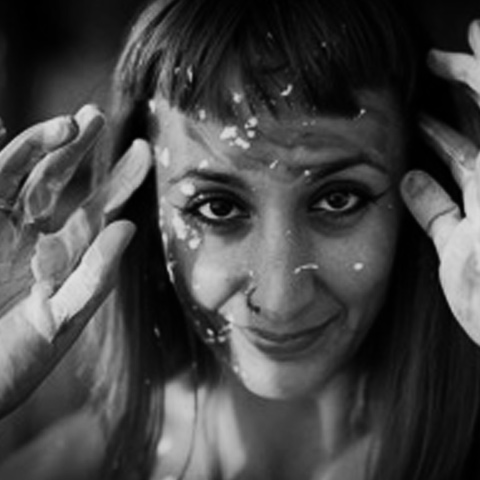 Julia Pandit
Julia Pandit is a Berlin based painter and designer, a mistress of sigils, a dreamweaver and lightworker. Julia's work is filled with patterns and symbols and is inspired by ancient mystics, magical experiences, her dreams and mainly the spiritual world. Her language speaks through geometric structures, symmetries and object arrangements. From a very young age Julia was occupied with the creative process. While withdrawing from the outer world to the inner worlds, she tried out all kinds of different mediums to leave her creative trace. At the age of 16, while very active with graffiti and street art, she started her first paintings on canvas and soon after, was holding her first exhibitions.  She studied fine art in South Germany at FKN Nürtingen and holds a state certification in Fashion Design from BKS Stuttgart.  In 2012, she started her creative label called AKHILA.LOVE, which combines art and fashion and all her talents. Julia provides art direction at an interactive shamanic children's theatre in a dome with 360° visuals. She also provides transformative healing body art for pregnant woman.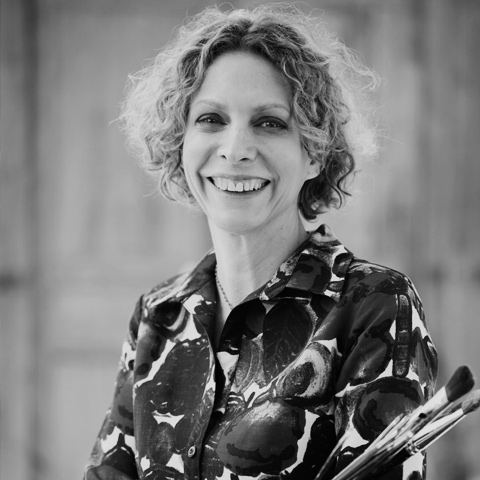 Liba Waring Stambollion
Liba is the founder of Dreams and Divinities, a project which unites international visionary, fantastic and surrealist artists in the name of community and Love and showcases an eclectic mix of creativity through a series of books and exhibits in prestigious sites, museums and events.
Liba has been working with psychoactive plants, meditation and lucid dreaming for forty years.  She has worked with modern and indigenous communities including the Mayans and Kogis and has produced 24 events around the planet and has produced five books.
Liba was born to American parents and grew up in South East Asia. She studied art and environmental studies at Simons Rock of Bard College and studied painting, woodworking and bookbinding at the Art Institute of Chicago.
​​Liba has lived in Paris since 1993 where she paints, writes, makes books, curates and designs handmade ecological furniture. Ecology, erotica and the sacred are the recurrent themes in her work. Liba has participated in almost 100 exhibitions worldwide and exhibited in galleries and museums in Europe, Canada, USA, South and Central America, Asia and Australia. Her furniture designs, poems, paintings and interviews have been featured on television, in newspapers, magazines, books and online.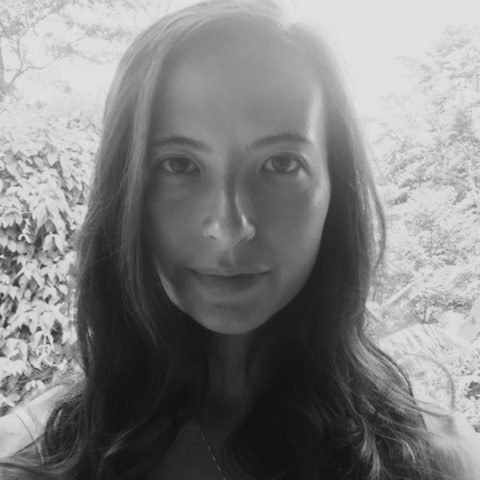 Li Lian Kolster
Li Lian Kolster is a painter and a vegetalista traditionally trained in the Shipibo lineage of plant medicine. Her discovery of ayahuasca in 2011 resulted in a profound healing of a long standing, crippling depression and eventually led to her commitment to studying and deepening her knowledge of the sacred plants.
While undertaking an apprenticeship master plant dieta for 8 months in isolation in the rainforests of Peru, Li Lian simultaneously began to learn painting. Guided by the energetic connection with the spirit and consciousness of the plants, she immersed herself into the magic of the jungle and her own creativity.
Li Lian has pursued her painting ever since and exhibits her work internationally. In 2017 she became an instructor for the Vienna Academy of Visionary Art and continues to teach painting workshops. She spends extended periods of time in Peru each year to paint and continue her study and practice of traditional plant medicine.
Li Lian's paintings can be seen here: www.liliankolster.com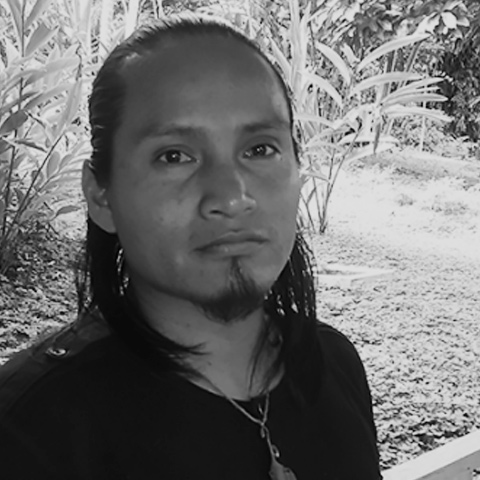 Luis Tamani
Luis Tamani is an artist from the Amazonian rainforest of Peru. Born in 1983, he grew up on the banks of the Ucayali River in Pucallpa. His imagination was inspired by the verdant lushness of the rainforest.
He studied Art at the Eduardo Meza Saravia Escuela Superior de Formación Artística in his native city of Pucallpa. At the end of this cycle of study, he painted abstract art, creating fusion between texture and shape. When Luis connected to the Sacred Medicine of his ancestors, he started painting his own visions in a very magical way. Today, his art represents the fusion between Man and the Plant and Animal kingdoms.
Luis Tamani first started exhibiting his art in the city of Iquitos in the Loreto region of Peru. He has since shown his artwork across Europe, the Americas, and Australia. His art was recently featured in CoSM, the journal of visionary culture edited by renowned visionary artists Alex and Allyson Grey. Luis continues his exploration around world, presenting his vision of Life through his paintings.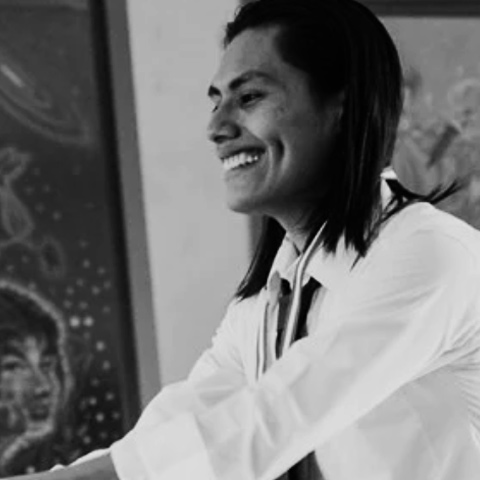 Lobsang Rampa
Lobsang Rampa is a visionary artist born in Pucallpa in the Peruvian Amazon.
At 12 years, he discovered his love for art.
In 2011, at only 16 years, he attended the art school Eduardo Meza Saravia. During the sixth cycle of his academic training, his interest in medicinal plants led him to investigate more about the subject to prepare his thesis as a visual artist.
Through working with medicinal plants, Lobsang became a visionary artist.
Enriched by his research and education, Lobsang began to make artistic works inspired by the medicinal culture of the Amazon.
Although marked by his Neo-Amazonian culture, Lobsang's art also brings together different influences captured during his various encounters, his travels, and his awareness of life in general, and is therefore constantly evolving. paintings.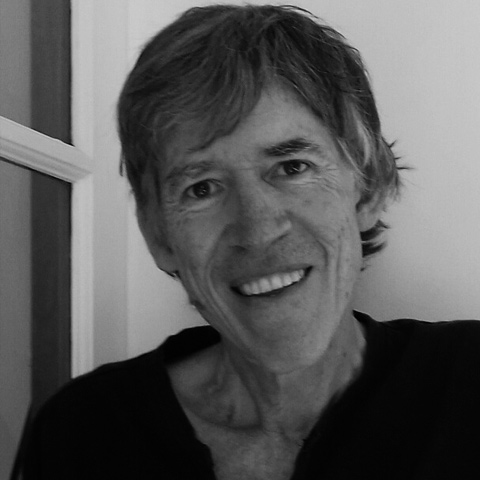 Peter Cloudsley
Peter Cloudsley has researched and recorded traditional Andean music since 1980 and subsequently researched Amazonian icaros and shamanism, contributing to numerous publications and courses. He formed the Amazonian Retreat Centre, Mishana in 2003 hosting diets and ayahuasca retreats in partnership with Howard Charing. Peter is now establishing a centre for wellbeing and forest gardening in Chincha on the Peruvian coast.