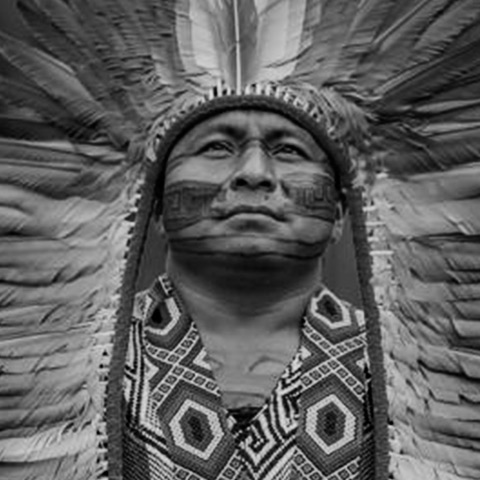 José de Lima Kaxinawá
(Yube Hunikuin)
José is from the Hunikuin people of Acre, Brazil. He is an Indigenous Agroflorestal Agent and Indigenous filmmaker. José has participated in indigenous film festivals in the United States, Germany, Mexico and Bolivia and his films have won the the following awards: ForumDoc Documentary Festival of Belo Horizonte -Brazil (2006); Tatu de Oro -Bahia Film Festival (2008); Tatu Plata -Bahia Film Festival (2009). He was Secretary of AMAAIAC (Association Movement of Indigenous Agroforestry Agentsof Acre) from 2002 to 2008 and Advisor for Indigenous Affairs with the Government of the State of Acre from 2011 until 2019.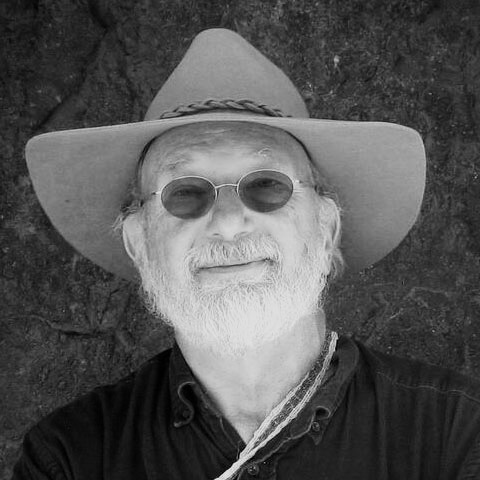 Dennis McKenna
Dennis McKenna's professional and personal interests are focused on the interdisciplinary study of ethnopharmacology and plant hallucinogens. He received his doctorate in 1984 from the University of British Columbia, where his doctoral research focused on ethnopharmacological investigations of the botany, chemistry, and pharmacology of ayahuasca and oo-koo-he, two orally-active tryptamine-based hallucinogens used by indigenous peoples in the Northwest Amazon.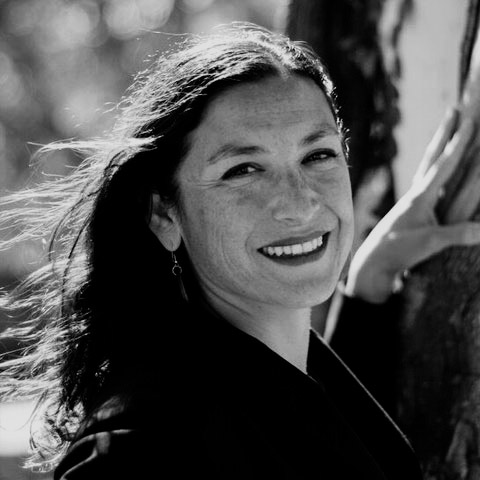 Leila Salazar-López
Leila is a mother, proud Chicana-Latina woman, and passionate defender of Mother Earth, the Amazon, indigenous rights and climate justice. Since 2015 she has served as the Executive Director of Amazon Watch, leading the organization in its work to protect and defend the bio-cultural and climate integrity of the Amazon rainforest by advancing indigenous peoples' rights, territories, and solutions, including solar for energy, communications and transport in the Amazon. For 20+ years Leila has worked to defend the world's rainforests, human rights, and the climate through grassroots organizing and international advocacy campaigns at Amazon Watch, Rainforest Action Network, Global Exchange, and Green Corps. She is a 1998 graduate of the University of California at Santa Barbara.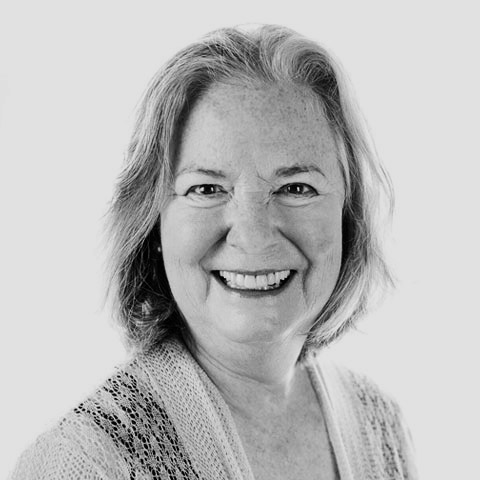 Rachel Harris
Rachel Harris, PhD is a Psychologist with both a research and a clinical background. She was in the 1968 Residential Program at Esalen Institute, Big Sur, CA and remained on the staff for a number of years. During the decade she worked in academic research, Rachel received a New Investigator's Award from the National Institutes of Health and published over forty scientific studies in peer-reviewed journals. She also worked as a psychological consultant to Fortune 500 companies including the UN. Rachel was in private psychotherapy practice for thirty-five years specializing in people interested in psychospiritual development. Rachel is the author of Listening to Ayahuasca: New Hope for Depression, Addiction, PTSD, and Anxiety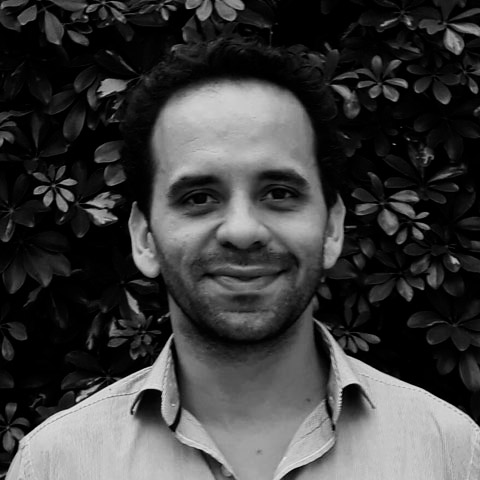 Rafael Guimarães dos Santos
Prof. Rafael Guimarães dos Santos holds a Ph.D. in Pharmacology and a Postdoctoral degree in Neuroscience. He is currently completing his postdoctoral studies in the Department of Neurosciences and Behavior at the Ribeirão Preto Medical School (University of São Paulo, Brazil), researching the potential therapeutic uses of ayahuasca, cannabidiol, and ibogaine in neuropsychiatric disorders. He is also a researcher at the Brazilian National Institute of Science and Technology – Translational Medicine, and a member of ICEERS's Advisory Board.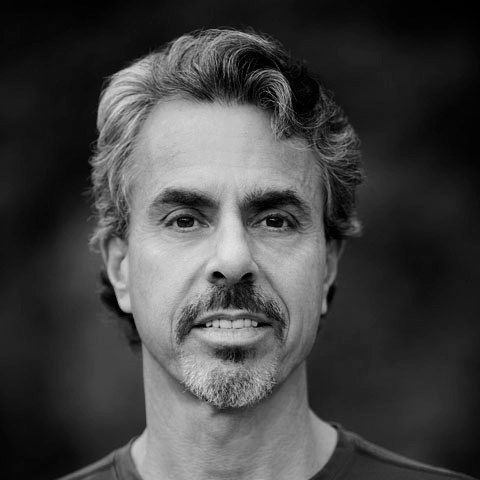 Chris Kilham
Chris Kilham is an ethnobotanist, author, educator and TV personality who promotes plant-based medicines, sustainable trade and indigenous cultures. He has conducted medicinal plant research in over 45 countries and is the founder of Medicine Hunter Inc and The Ayahuasca Test Pilots. He has worked with South American shamans since 1993, with over 35 trips to the Amazon rainforest. Chris speaks all over the world and has been featured in The New York Times, Outside Magazine, Psychology Today, The Wall Street Journal, Newsweek, and on CNN, NBC Nightly News, The Dr. Oz Show, HDNET, ABC Good Morning America, ABC Nightline, ABC 20/20, and many other top-tier media venues. The New York Times has called Chris "Part David Attenborough, part Indiana Jones."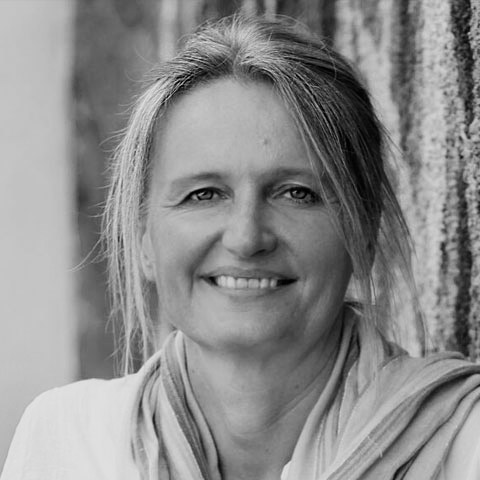 Erika Oblak
For the past twelve years, Erika has been traveling regularly to Peru to learn from ayahuasca and other teacher plants. She spent two years at an ayahuasca centers near Iquitos where she also led ceremonies. She is the author of a book The Time is Now: The Teachings of Ayahuasca, published under the pen name Isa Mea. Erika has been working for environmental NGOs and advocates the transition to circular economy, global equity in the distribution of natural resources, and the related attitude to indigenous communities.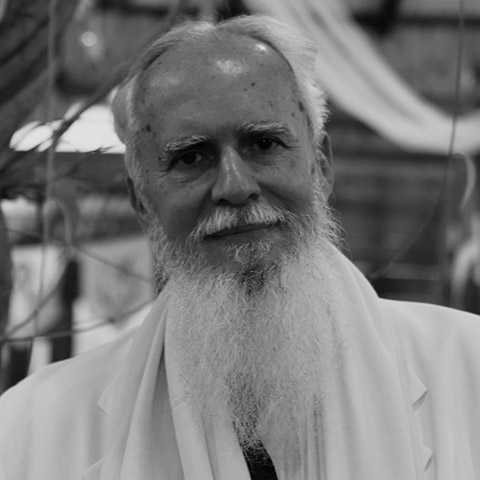 Alex Polari
Poet, writer, essayist, Alex met Santo Daime in 1982 and was initiated by Padrinho Sebastião Mota, disciple of Mestre Raimundo Irineu Serra. He was one of his main followers and one of those responsible for the great expansion of this tradition from the Amazon forest to the main cities of the country and the world. Since the 1980s, Alex has participated in the fight for the regulation of the sacramental drink and was the representative of the Santo Daime line in the GMT/CONAD working group that regulated the religious use of ayahuasca in Brazil. Alex has published three books on this topic: The Book of Mirations, The Forest Guide, and the Gospel of Sebastião Mota. A political activist in the 1960s, he is currently developing environmental projects in Vila Céu do Mapiá. He divides his time between Amazonia and Visconde de Mauá, where in the 1980s he founded a church and a Santo Daime community.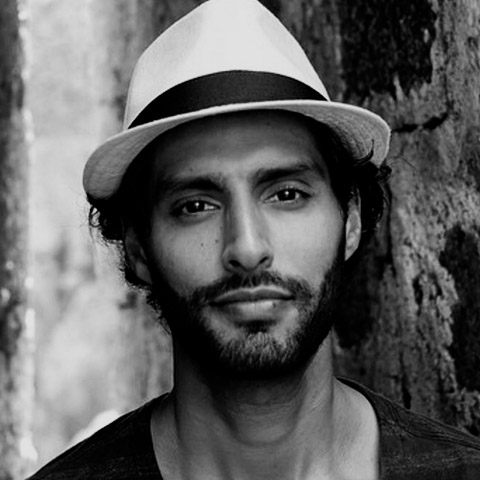 Alnoor Ladha
Alnoor's work focuses on the intersection of political organizing, systems thinking, storytelling, and a return to Original Wisdom. He is a founding member and the Executive Director of The Rules (/TR), a global network of activists, organizers, designers, coders, researchers, writers and others dedicated to changing the rules that create inequality, poverty and climate change around the world. He is also a co-founder of Tierra Valiente (Brave Earth), a post-capitalist community and alternative healing center in Costa Rica.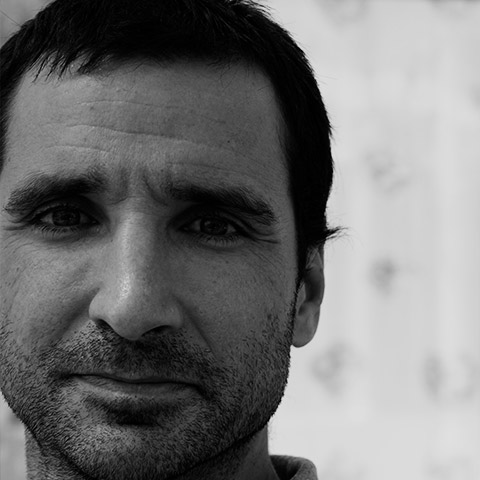 Carlos Suárez
Carlos Suárez Álvarez is an ethnographic researcher, writer and filmmaker focused on Amazon indigenous cultures and their position in globalization processes. He completed his MA in Amazon Studies with Honors, at the Universidad Nacional de Colombia, and also holds a journalism degree from Universidad Complutense de Madrid, Spain. He is the author of a multimedia documentary, Ayahuasca, Iquitos and Monster Vorāx, and a novel, Ayahuasca, Amor y Mezquindad, and has published numerous ethnographic chronicles on different ayahuasca traditions in various publications in Spain and across Latin America. Since 2007 he has been living in Leticia, on the Colombian banks of the Amazon river.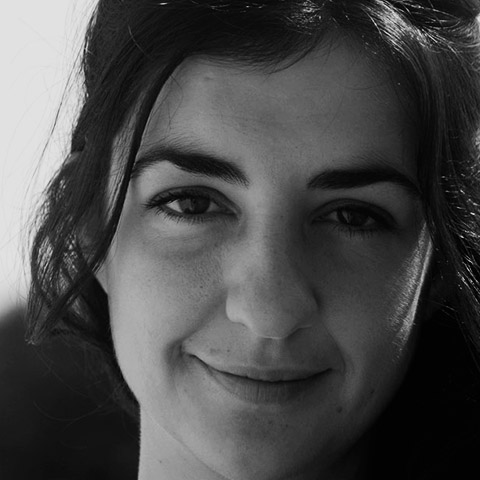 Débora González
Débora González, Ph.D., is a Clinical Psychologist with a Ph.D. in Pharmacology. Her doctoral work was supported by a fellowship from the Spanish government. She is co-author of several scientific papers and book chapters about ayahuasca, 2C-B, Salvia divinorum and research chemicals. Currently, Débora is conducting a longitudinal study on the long-term effects of ayahuasca on well-being and health of Western users with ICEERS and a pilot study of the treatment for complicated grief, involving holotropic breathwork and ayahuasca as therapeutic tools, with the PHI Association.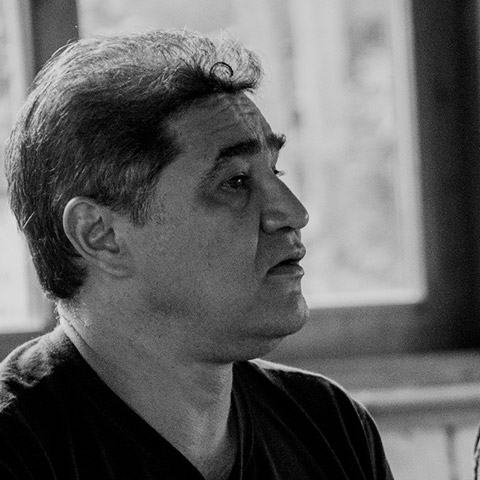 Edilsom Fernandes
Edilsom Fernandes da Silva was born in Resplendor, Minas Gerais, Brazil. A computer professional, he currently works as an assistant in ethno-environmental consulting on the indigenous lands of three ethnic groups in Rondônia. He has worked with ayahuasca Since 1985, first in the (UDV) until 1989, and then with the Barquinha de Manuel Araújo, where he remained until 2000. After the death of Manuel Araujo, on August 17, 2000, Edilsom created an independent religious center, the Center for Spiritual Regeneration Casa de Jesús y Lar de Frei Manuel, a church of the Mestre Daniel Pereira de Mattos line, or Barquinha line, in Ji-Paraná Rondônia, of which he is currently president. He is working the Asociación Cultural y de Desarrollo del Apenado y el Egresso's project, which aims at the social integration of prisoners through various therapies, such as Gestalt, Transformational Theatre, Family Constellations, Massotherapy, Ayurvedic Medicine, Enneagram, NLP, in addition to workshops and various courses. The Center for Spiritual Regeneration also collaborates with the Association for the Protection of Convicts of Ji-Paraná in situ, with Conferences, Constellations and Psychotherapies. Since 2013, the Center for Spiritual Regeneration has been serving convicts in its spiritual work with ayahuasca. This is the only part of the ACUDA project that takes place outside of the institution's prisons and facilities.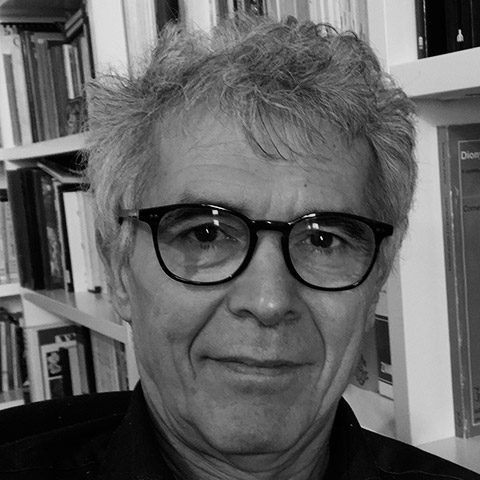 Giorgio Samorini
Giorgio Samorini was born in Bologna (Italy) in 1957. He is an independent ethnobotanist who researches the traditional use of intoxicating plants and fungi in different cultures and their archaeological footprint. He has carried out research in modern ethnic groups in Africa, Latin America, Asia, specializing in the archeology and ethnography of intoxicating plants around the world. Among his research highlights the discovery of the oldest cult of psychoactive mushrooms in the Sahara desert, dated in the seventh century BC, and the study of the modern religious cult of Bwiti among the Fangs of Gabon, which use the visionary plant iboga. Giorgio has published numerous articles in scientific journals and several books, including Animales que se drogan, Los alucinόgenos en el mito, Funghi allucinogeni. Studi etnomicologici, Droghe tribali, Jurema, la pianta della visione, Archeologia delle piante inebrianti.
Jaime Hallak
Jaime E. C. Hallak, M.D., MSc, PhD, is an associate professor in the Department of Neurosciences and Behavioral Sciences at FMRP-University of São Paulo (Brazil) and an Adjunct Professor at the University of Alberta (Canada). Jaime's has experience in the areas psychiatric medicine, with an emphasis on neuroimaging, schizophrenia, and experimental psychopharmacology. Currently, he is the general coordinator of the National Institute of Science and Technology Translational in Medicine of CNPq.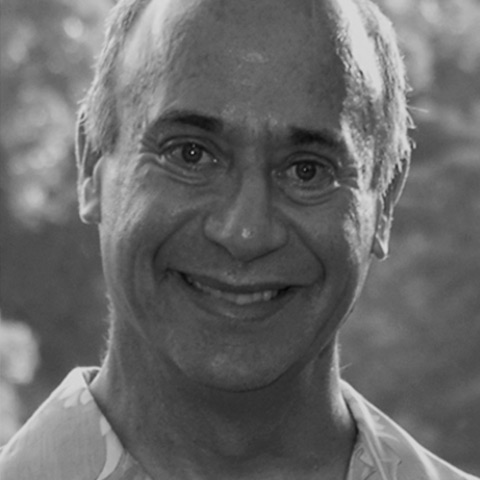 Jeffrey Bronfman
Jeffrey Bronfman was the lead plaintiff and legal strategist of the União Do Vegetal's (UDV) successful legal action to secure its right to the religious use of its sacrament in the United States. Today, in addition to his continuing work on behalf the UDV internationally he is a member of the Steering Committee of ICEERS's Ayahuasca Defense Fund.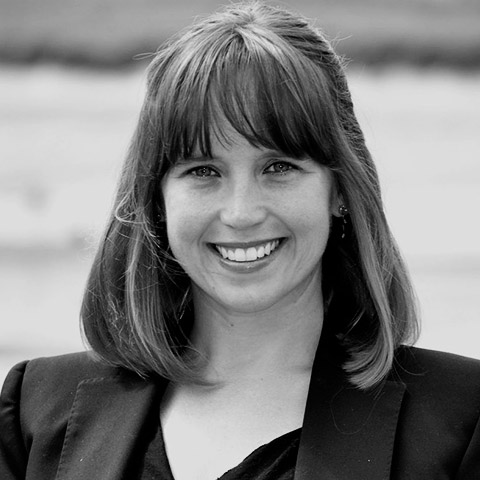 Julie Hannah
Julie Hannah is the Director of the International Centre on Human Rights and Drug Policy, where she has been leading high impact research and teaching projects since 2012.  Her work has been internationally recognized in the areas of human rights and drug control.  Julie's current research focuses on human rights institutions and drug policy, migration and harm reduction, the intersection of the right to mental health and drug policy, and the human rights impact of a post-drug prohibition world. She is a member of the Human Rights Centre at the University of Essex where she is also an advisor to the UN Special Rapporteur on the right to health, supporting the mandate's thematic research on mental health and engagement with civil society.  She has also spent more than 10 years leading humanitarian and human rights projects for marginalized communities, particularly those in Southeast Asia.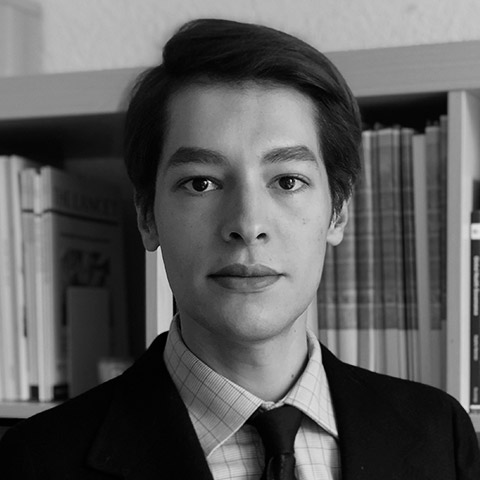 Khalid Tinasti
Khalid Tinasti is the Executive Secretary of the Global Commission on Drug Policy. He also serves as a Visiting Fellow at the Global Studies Institute of the University of Geneva, and as an Honorary Research Associate at Swansea University. Khalid holds a PhD in political science from the Institut Catholique de Paris, and conducted his postdoctoral research at the Graduate Institute of International and Development Studies. He is the author of scientific papers and policy research reports with a focus on public policies, democracy and the role of elections, and international drug control mechanisms.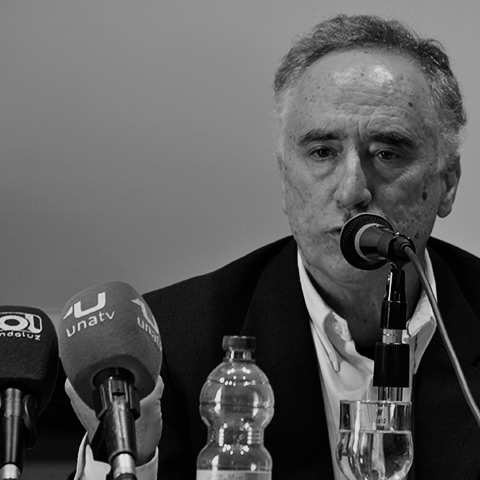 Manuel Almendro
Manuel Almendro, PhD, is a clinical psychologist and the Director of Oxígeme. He is a member of the European Federation of Psychologists' Associations (EFPA), and on the board of several international journals of Psychology. Over four decades, Manuel has dedicated himself to researching the Traditional Indigenous Medicines (TIM) of southern Mexico, the American Amazon, and in the Zen tradition and Clinical Psychology, integrating all of them into the methodology of the Oxígeme process, a research and training program. Based in Spain, Dr. Almendro also lectures and conducts workshops throughout Europe and America.  He is the author of articles and books on these subjects.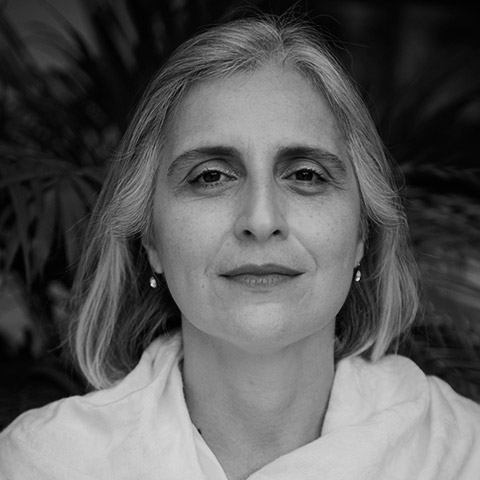 Onides Queiroz
Born in Curitiba (PR), in southern Brazil, Onides Bonaccorsi Queiroz has been an ayahuasquera for 22 years and has been living in Acre, the Brazilian birthplace of ayahuasca, for nine years. She is uniformed from the Daime, in the lineage of Mestre Irineu. Since 2010, she has been Counselor of the Thematic Chamber of Ayahuasca Cultures of Rio Branco (AC), having held the position of articulator from 2015 to 2018. She has also been the Counselor of the Environmental Protection Area Raimundo Irineu Serra (Aparis) since 2010. Onides is a journalist, broadcaster, writer and storyteller, and author of the literary blog Verbo de Ligação.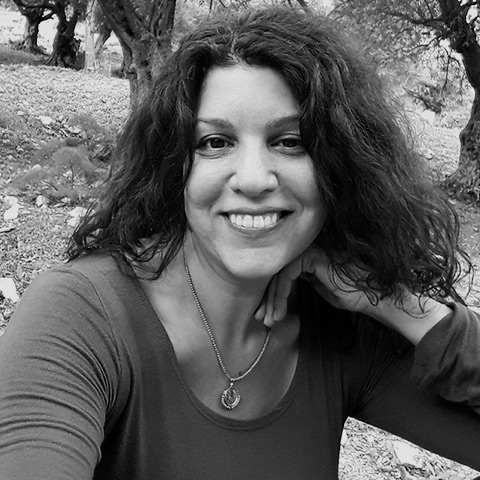 Tal Arnon
Tal Arnon has an MA in Somatic psychotherapy from California Institute of Integral Studies. She has private practice in Israel, where she conducts somatic therapy, trauma healing, and music healing from South America. Tal is leader of healing and related therapeutic events in Israel and teaches workshops to therapists to combine shamanic tools with modern psychotherapy. She also teaches workshops about traditional Icaros. Tal lives close to nature as part of a beautiful spiritual tribe in Israel.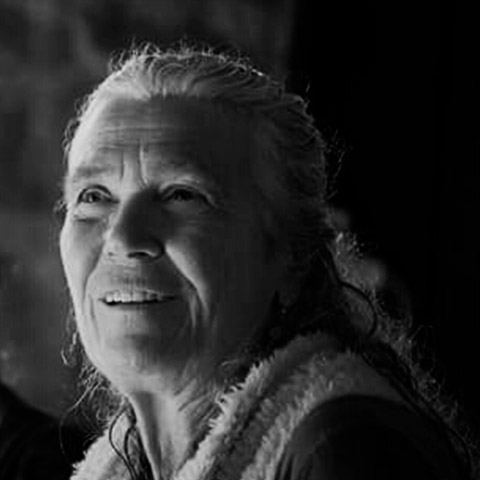 Pilar Verges
Pilar Verges  lives in the mountains of the Garrotxa, Catalonia, and is part of the Santo Daime Church and also of the sorority of the Grove of Gaia where they work on awakening the feminine. Pilar has been working with Master Plants for several years. She participated in the Sacred Alliances of diverse traditions and also in several circles of Planetary Grandparents. Pilar currently runs a small Santo Daime headquarters and organizes and accompany vision quests.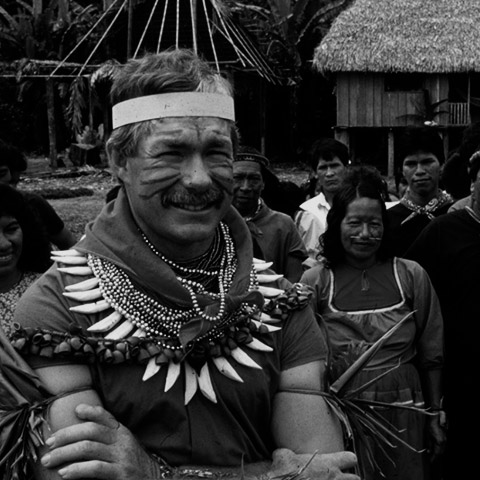 Randy Borman
Randy Borman was born only months before his parents – missionaries and linguists – ventured into the Ecuadorian rainforest to live among the Cofán people. This set in motion a life that, over five decades, has helped to shape the Cofán community into a model for success in the struggle for biodiversity conservation and indigenous land rights. Borman and the Fundación Sobrevivencia Cofán are fighting to save the rainforest and their culture.
Randy is considered one of the Cofán nation's most important and respected leaders by the Cofán themselves. He is also a recognized leader of Ecuadorian environmental and conservation related issues and continues to work closely with various national and international non-governmental organizations.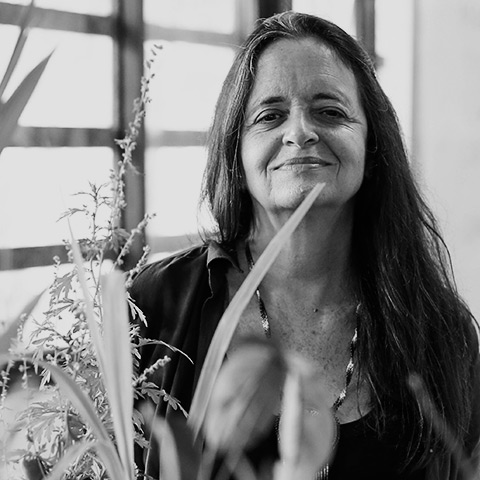 Vera Froes
Vera Fróes Fernandes is a historian from the Federal University of Acre, with a specialization in ethnobotany from the National Botanical Research Institute in Lucknow, India and holds a postgraduate degree in Innovation Management in Brazilian Biodiversity Phytomedicine from Fiocruz. She is vice-president of the Institute of Cultural and Environmental Studies (IECAM). Vera is author of one of the first books on Santo Daime, Santo Daime: Amazonian Culture (Juárez, 1986). She collaborated on the book Myth and Mystery of Birth in the Light of the Santo Daime (Primo, 2015), by Adelise Monteiro.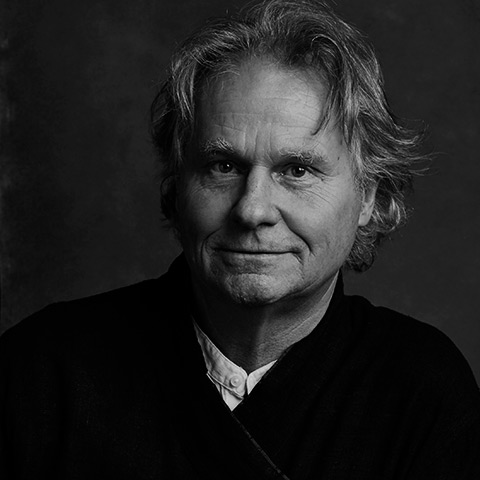 Wade Davis
Wade Davis is a writer, photographer, and filmmaker whose work has taken him from the Amazon to Tibet, Africa to Australia, Polynesia to the Arctic. Explorer-in-Residence at the National Geographic Society from 1999 to 2013, he is currently Professor of Anthropology and the BC Leadership Chair in Cultures and Ecosystems at Risk at the University of British Columbia. Author of 22 books, including One River, The Wayfinders and Into the Silence, winner of the 2012 Samuel Johnson prize, the top nonfiction prize in the English language, he holds degrees in anthropology and biology and received his Ph.D. in ethnobotany, all from Harvard University. His many film credits include Light at the Edge of the World, an eight-hour documentary series written and produced for the NGS. Davis, one of 20 Honorary Members of the Explorers Club, is the recipient of 11 honorary degrees, as well as the 2009 Gold Medal from the Royal Canadian Geographical Society, the 2011 Explorers Medal, the 2012 David Fairchild Medal for botanical exploration, and the 2015 Centennial Medal of Harvard University, the 2017 Roy Chapman Andrews Society's Distinguished Explorer Award, and the 2017 Sir Christopher Ondaatje Medal for Exploration. In 2016, he was made a Member of the Order of Canada.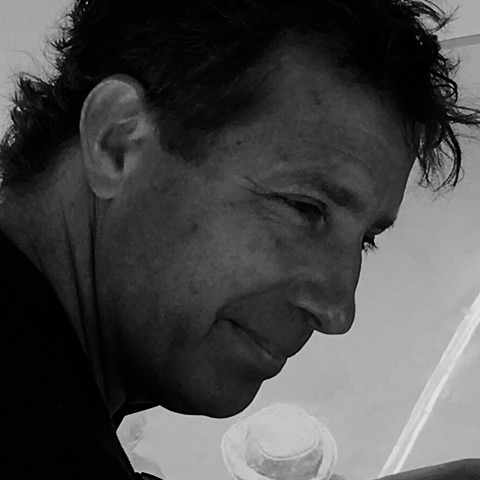 Jeremy Narby
Jeremy completed a BA in history at the University of Kent in Canterbury, UK, and a Ph.D. in Anthropology at Stanford University (USA). Since 1990, he has worked for Swiss NGO Nouvelle Planète as a coordinator of Amazonian projects. He has published several books, including The Cosmic Serpent: DNA and the Origins of Knowledge, Intelligence in Nature, and Shamans through Time (co-edited with Francis Huxley). Jeremy is Canadian and currently lives in Switzerland.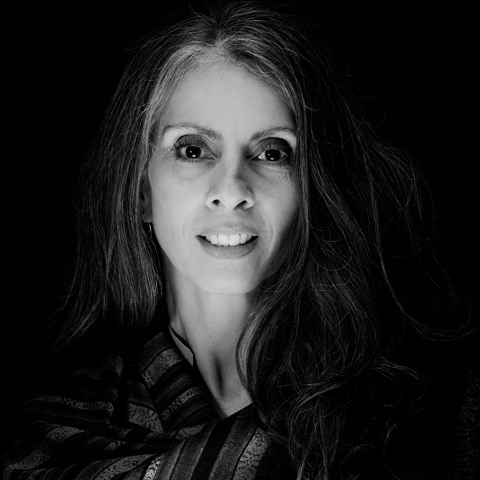 Sitara Blasco
Sitara is a psychologist with master studies in Gestalt Psychotherapy and Integrative Psychology. She also trained in Claudio Naranjos SAT program, meditation, body-oriented techniques, acting, and clown. Since 2002 she has been part of Grof Transpersonal Training (GTT) teaching staff, leading Holotropic Breathwork workshops and events throughout Europe. Since 2003 she has been the co-director of the GTT program in Spain and is currently international senior faculty staff. Through years of practice with Stan and Christina Grof, Sitara developed a deep interest in the therapeutic support in expanded states of consciousness, which is now the main focus of her work. Sitara went to Peru to learn from the healing effects of dieting plant medicines and ayahuasca retreats in the forest. Born and raised in Venezuela, Sitara lives in Spain where she has a private psychotherapy practice with a special interest in personal and transpersonal development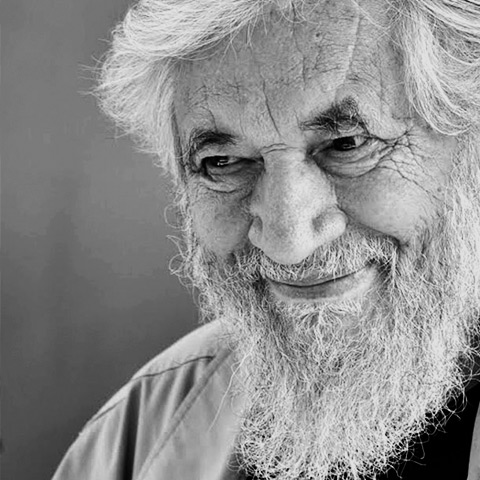 Claudio Naranjo
Claudio Naranjo was born in Valparaíso (Chile), where he studied Medicine, Psychiatry and Music. He then studied at several universities in the United States (Ohio, Harvard, Illinois, California, Stanford, Meriland), in Psychology of Values, Social Relations, Personality Studies and Psychology. In the 1960s, he learned Gestalt with Fritz Perls and belonged to the original team of the Esalen Institute. A professor and researcher in different fields of human knowledge, Naranjo has distinguished himself for his work integrating traditional and scientific wisdom, and the historical, anthropological, sociological, psychological and spiritual knowledge of humans. He is the creator of the SAT program, initially aimed at professionals in psychotherapy, which has developed over time into a program of individual and social transformation aimed especially at the educational field. He is the author of 19 books, many of which have been translated into several languages.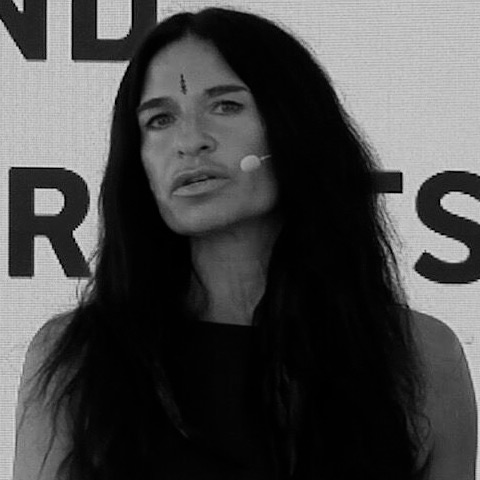 Charlotte Walsh
Charlotte Walsh is a legal academic at Leicester Law School, University of Leicester, where she runs a course on Criminology, with a particular focus on drug policy. Her research specialism is on the interface between psychedelics and the law, viewed from a liberal, human rights-based perspective, and she has published widely on this subject – in journals and edited collections – along with being a regular speaker at conferences and festivals. She is on the Steering Committee of ICEERS's Ayahuasca Defense Fund and is involved with legal defence work and advocacy for policy reform.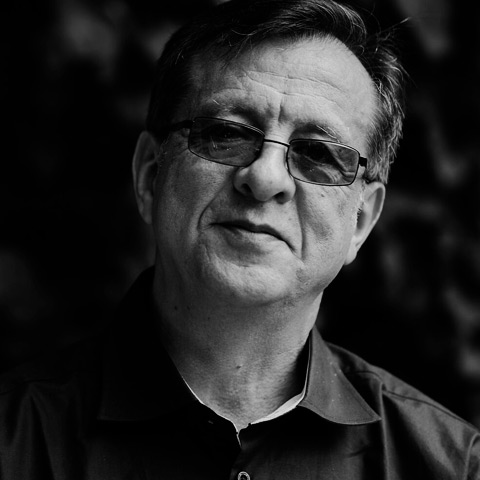 Luis Eduardo Luna
Luis Eduardo Luna was born in Florencia (Colombia) in 1947. He has a B.A. from Universidad Complutense de Madrid (1972), an interdisciplinary M.A. from Oslo University (1980), a Ph.D. from the Department of Comparative Religion Stockholm University (1989), and an honorary doctoral degree from St. Lawrence, Canton, New York (2002).  Since 1989, Luis has been a Fellow of the London Linnaean Society. In 2011, he retired from the Department of Modern Language and Communication at the Hanken School of Economics, Helsinki. He was an Assistant Professor in Anthropology (1994-1998) at the Department of Anthropology of Santa Catarina Federal University in Florianópolis, Brazil. Luis is the author of Vegetalismo: Shamanism among the Mestizo Population of the Peruvian Amazon(1986), co-author with Pablo Amaringo of Ayahuasca Visions: The Religious Iconography of a Peruvian Shaman(Berkeley, 1991), and co-author with Slawek Wojtowicz, Rick Strassman and Ede Frecska of Inner Paths to Outer Space: Journeys Through Psychedelics and Other Spiritual Technologies(Rochester, 2008). He is also a co-editor with Steven White of Ayahuasca Reader: Encounters with the Amazon's Sacred Vine (Santa Fe 2000, with a second enlarged edition in 2016).  Luis has curated exhibitions of visionary art in the United States, Europe and Latin America. He is the Director of the Research Center for the Study of Psychointegrator Plants, Visionary Art and Consciousness, in Florianópolis, Brazil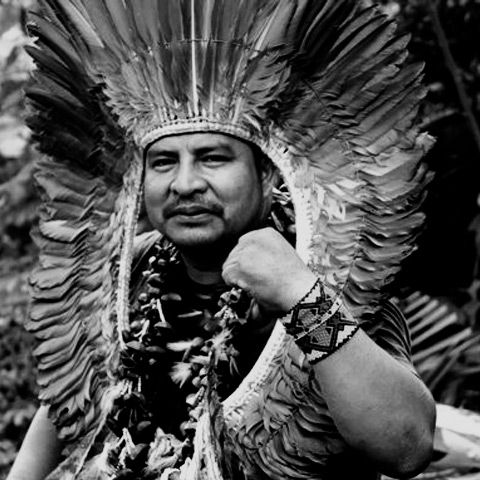 Tashka Peshaho Yawanawá
Tashka is the leader of the Yawanawá people and a philosopher. He has participated numerous international cultural, political and environmental events. Tashka was one of the leaders of the struggle for the expansion of Yawanawá territory. He is coordinator of the Yawanawa Sociocultural Association and organizer of the Mariri Yawanawá – Mutum Village Festival.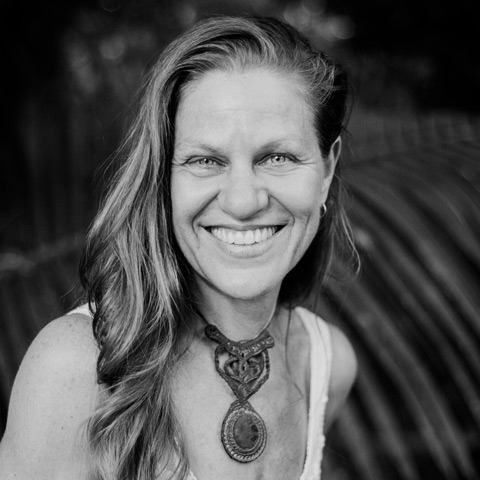 Sitaramaya Sita
Sitaramaya Sita has traveled, worked and studied extensively in the Amazon for the past 17 years.  She is a spiritual herbalist, pusangera and plant wisdom practitioner formally trained in the Shipibo ayahuasca tradition. She is the Founder of PlantTeachers, dedicated to cultivating entheogenic awareness, and producer of the Visionary Convergence conference.  Sita stewards a 70 acre land conservation project in the Peruvian Amazon.  She lectures, teaches, and works with individuals and groups in ceremonies and guides plant dietas. Sita currently trains, teaches and practices to heal personal, institutional and cultural trauma. She is an art curator and organizer of Ayahuasca & Visionary Art: A Coming Together of Cultures the art space and exhibition at AYA2019 in Girona, Spain.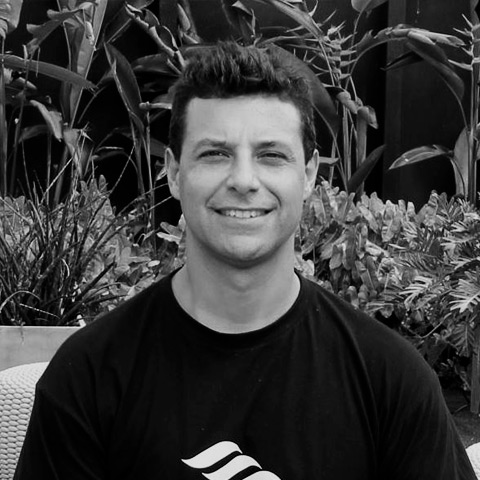 Joe Tafur
Dr. Joe Tafur, MD, is a Colombian-American family physician originally from Phoenix, Arizona. After completing his family medicine training at UCLA, Dr. Tafur spent two years in academic research at the UCSD Department of Psychiatry in a lab focused on mind-body medicine. After his research fellowship, over a period of six years, he lived and worked in the Peruvian Amazon at the traditional healing center Nihue Rao Centro Espiritual. There he worked closely with master Shipibo healer Ricardo Amaringo and trained in ayahuasca shamanism. In his new book "The Fellowship of the River: A Medical Doctor's Exploration into Traditional Amazonian Plant Medicine," through a series of stories, Dr. Tafur shares his unique experience and integrative medical theories. He is now focused on his work with Modern Spirit and the Modern Spirit Epigenetics Project, a groundbreaking investigation currently being conducted in collaboration with Dr. Rael Cahn MD PhD at the University of Southern California Dept. of Psychiatry and the Multidisciplinary Association of Psychedelic Studies (MAPS).